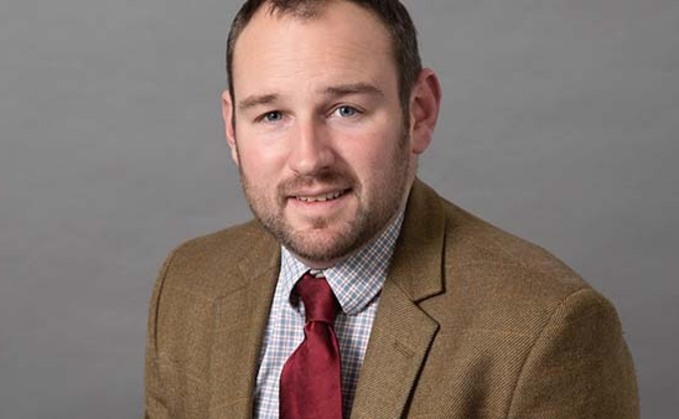 Andrew Clements on the changing volumes.
At Sedgemoor Auction Centre we were extremely busy at the start of the year, with probably the most cows and heifers sold in any January in our history.

We generally find the Christmas period is a time for reflection for farmers when they contemplate what the future may hold for the year ahead and we had a number of tentative conversations with those considering dispersing their herds.

However, as the year went forward so did the milk price and, despite the rising costs, a lot of producers decided to continue dairying.
As a result, the last couple of months have been quiet in the South West on the dispersal sale front, fuelling the demand for dairy cows to such an extent that we have sold three herds privately this month.
One sold within 24 hours from a single Facebook post.

Our weekly Saturday dairy market continues to offer 50-70 fresh cows and heifers each week, suitable for all types of dairy systems with the best achieving 2,000 and more, with a wide range always forward to suit all budgets.

With the barren cow trade at record highs we are seeing an increased demand for all types as producers cull their problem and lower end cows and look for replacements.

Youngstock trade is always understandably steadier through winter but as we reach turnout we expect this to strengthen as demand increases.
Unlike in the past, older cows that are still in good order are holding their own and selling well.
Milk price
It will be interesting to see where trade goes this spring but there are no signs of any significant changes, with talk of the milk price increasing and hopefully costs settling down.

Through our weekly store market we sell in the region of 400 calves each week, attracting buyers from across the whole of the South, Midlands and Wales confident that with the numbers forward they will be able to fill their order books.

Trade has been steadier for the calves across the whole country all winter with the age old adage 'the best always sell' definitely true as we are seeing the best continental young calves sell for 400 or more, but the middle and lower quality have been far harder work and the native calves have suffered.

What is very striking is when you consider the strength of the fat, store and stirk trade against the calves, which definitely makes them currently look the best value on offer.

Considering why the calf trade is where it is, I would suggest labour shortages, high feed prices and uncertainty along with the time of year which finds a number of the small calf rearers amid lambing, which is taking up their time and sheds.

But it will soon be time for the lilac to come into flower and if the saying is to be believed, the calf trade should rise.
Andrew Clements
Andrew Clements is an auctioneer at Sedgemoor Auction Centre.
Call 01278 410 250, or email [email protected]