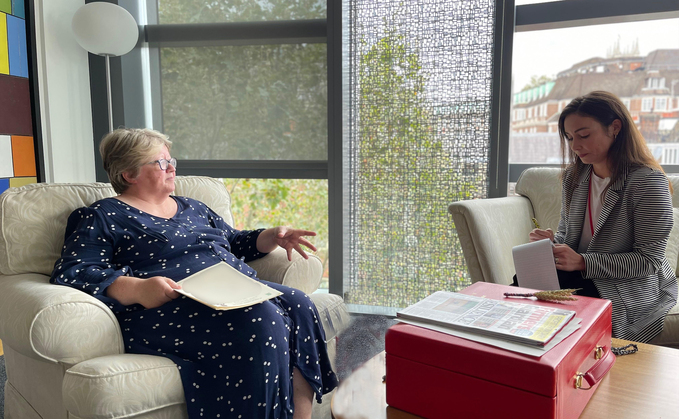 There is no doubt the Government is on a charm offensive with the farming fraternity. On the back of Rishi Sunak's Farm to Fork Summit in May, No10 this week hosted another get together for the industry to mark Back British Farming Day (September 13).
Once again, the agricultural elite were invited. And once again, Farmers Guardian did not make the guest list. Instead, I was invited to sit down with Defra Secretary Therese Coffey a day earlier at Defra's modern offices, overlooking Parliament. As we sat down, the MP for Suffolk Coastal was thumbing the pages of FG. Unlike many of our readers, she says she usually skips the classified pages and heads straight for the news and features. Her team had invited me to hear about a raft of announcements they were making the next day.
See also: Defra Shadow Secretary Steve Reed: 'Labour will back British farmers and give them their future back'
Ms Coffey was keen to reaffirm Defra's commitment to British agriculture and seemed genuine in her support of the industry's producers and what they deliver for both food production and the environment. That is why she genuinely believes the announcement to part-pay the more straight forward Sustainable Farming Incentive applications which have been agreed (of which we know there are few) as soon as November, will go some way to placating farmers losing patience and confidence in her department. Fortunate as those applicants are, they are in the minority.
So what about everyone else? With confidence in future schemes at such a low ebb and with high profile farmers such as Lakes farmer and author James Rebanks, FG columnist James Robinson and others publicly sounding off about Defra's failings, particularly in upland areas, the Government will need to dig a lot deeper. Instead of saying it is listening, it must show it is listening and deliver for the industry it purports to care so much about.
Goodwill and charm will only go so far and now farmers just want to get on with it.