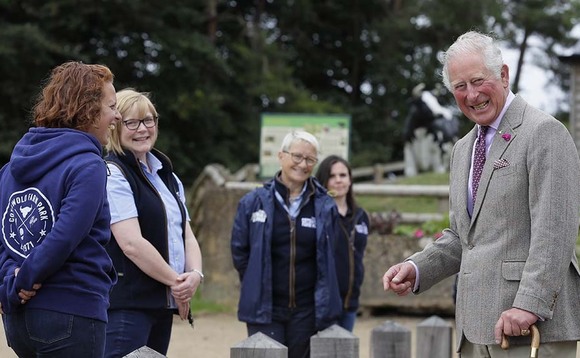 This weeks special on careers showcases the breadth of rewarding jobs on offer in agriculture as well as the inspirational leaders and trainers who are helping to nurture the next generation of talent.
A case in point is our article on Lucy Mason and Gabs Arnold who have come to recognise hedge laying as a vocation.
They are a wonderful example ofhow a traditional craft can form a modern career one that is flexible around other commitments such as family life and in demand more than ever thanks to various environmental schemes.
It is these rural skills that, among many countryside matters, King Charles III has shone a light on throughout his career, using The Princes Foundation to help train young people in land-based heritage disciplines such as dry-stone walling, among many others.
A true advocate of farming, he has helped raise the industrys profile, particularly when it comes to family farms and the unique set of challenges they face.
The Princes Countryside Funds Farm Resilience Fund has invested millions of pounds helping more than 2,500 businesses boost their business skills and offering environmental management training.
But it is these family-run operations which find themselves under threat like never before, with the NFUs latest confidence survey making uncomfortable, but perhaps not surprising reading.
With every day stressors being compounded by a lack of clarity on future farming policies such as the Environmental Land Management scheme amidst a generally chaotic political landscape, it is no wonder businesses are taking some difficult decisions and this will, of course, have an impact on planning around investment and, in turn, growth.
As our page 2 story shows, this is already impacting eager new entrants desperate to get a foothold on the ladder. But it is not too late and the convening of a new entrants roundtable by Farming Minister Mark Spencer is a positive sign.
While there may be a long road ahead to addressing the fundamental issues within the industry, agriculture does have a strong champion in King Charles and this weekend is a chance to come together and celebrate.
And finally: A focus on rural crime by police in Wales will be welcomed by countryside communities and could perhaps form a blueprint for other forces.