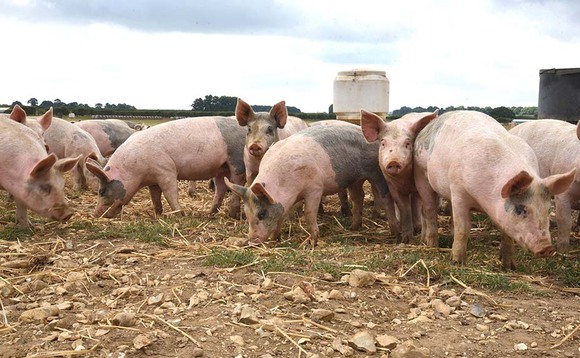 Legislation on pig contracts has come as welcome news for a sector which has faced a long, deep crisis, but Government must now deliver on the promises made if it is to claw back the confidence of producers.
With farmers having consistently lost money on every pig sent to slaughter, some good news is certainly overdue for a sector which has been no stranger to crises over the decades.

Farmers Guardian has been reporting on the woes of the pig industry and the calls for change over the past few years with warnings this latest crisis could spell the end of pork production here in the UK.

Covid-19 outbreaks at abattoirs added to shortages of labour, causing a massive backlog of pigs on farm while the Russian invasion of Ukraine's impact on the grain markets meant feed costs, alongside other inputs, skyrocketed.

So, it is a pleasant change to report on some more positive news for the sector.

The standard pig price (SPP) has been on the rise, reaching 215.49p/kg in the week ended April 1, 65p/kg ahead of this time last year, with grain prices also dropping back to pre-Ukraine war levels.

News of border checks finally being introduced has also been welcomed, with an outbreak of African swine fever the last thing the sector needs.
But following through on the consultations to deliver real change is vital, with Michael Oakes' comments on the dairy sector needing more than political rhetoric, holding true for pig producers too.

The impact of this legislation will last far longer than any Defra Secretary's tenure so it is important we get it right.

But it goes further than just Government, with the whole supply chain including retailers and processors needing to engage to inject some confidence back into the sector and make sure British pork, bacon and sausages are available to the UK public for years to come.
And finally, listen to FG's the latest Over the Farm Gate podcast to hear about former nurse Chloe Lucas' journey into the farming industry.