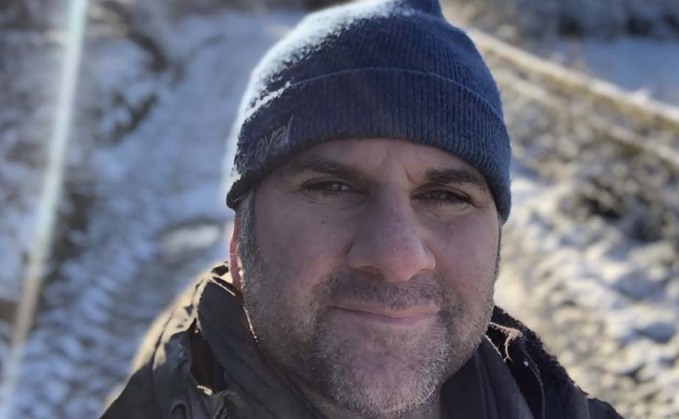 I am writing this with my feet up by a roaring fire, after an entire day spent thawing water pipes and troughs for the cows.
Everything at least can now have a drink, but it could well take an entire evening to thaw my feet out.
The weather has certainly been a major topic of conversation this year, even more so than usual.
We have had the best of it up here in Cumbria compared to many areas which suffered horrendous droughts.
Silage stocks look plentiful and of decent quality for us, which should save the cost of some bought-in forage, but input costs are sky high for everything else.
Organic concentrated feed has almost got to 700/tonne for an out of parlour meal. It is a scary figure and the accuracy and efficiency of the diet we are feeding is more important than ever.
Our eldest son, Robert, has finished college and is now at home full time. He is very keen on the breeding and fertility side, so we have taken advantage of the latest productivity grant and fitted CowManager tags into each cows ear.
It is already picking up heats which we could potentially have missed, but more importantly, it can detect health events before any clinical signs are seen.
We were honoured to receive the Farming and Wildlife Advisory Group Silver Lapwing award in June; definitely a real highlight and something which is recognition for the whole family and the army of folk who help us on the farm the volunteer hedge planters, photographers, botanists and river experts.
I am constantly amazed by the things I see in nature at Strickley the kingfisher darting up the beck with fish to feed its young, leaf roller weevils in the woodland hazels, clouds of butterflies and moths over the hay meadows and watching a dragonfly emerge from a newly created pond and unfurl its wings into the warmth of the summer sun for the first time.
The beck, which flows for a mile and a half through our farm, connects more than the fields, wildlife, and hedges, it has helped us connect with a local cheesemaker to produce a brand-new cheese made with our milk.
A few months ago, we were approached by Martin Gott of St James Cheese because he liked the way we farm with nature and he knew that his customers have the same values, plus Dairy Shorthorn milk is renowned for being a great cheese-makers milk.
Martin and Nicola and their skilled team have created a top-quality French style, soft, rind-washed cheese. We have named the cheese St Sundays, after our beck and it is already getting some great reviews from cheesemongers and individual customers.
For us, it is more than just a great cheese in a nice wooden box, it is something we can say is a little piece of our farm and gives people that like the way we farm a way to support us financially too.
Happy New Year to you all.