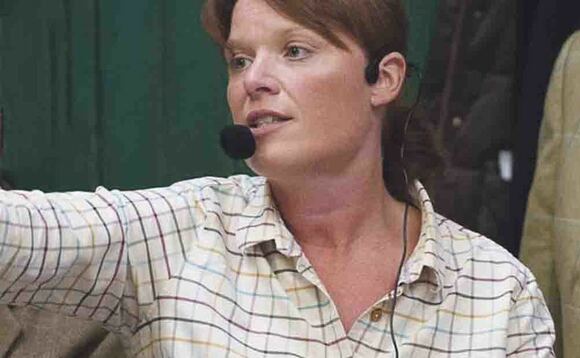 Meg Elliott on factors affecting confidence.
The dairy trade has seen a high for in excess of 12 months now and prices have been consistently buoyant, with the exception of an odd blip here and there.

Passing the £2,000 mark is the norm rather than the exception.

Along with that, second and third quality prices have risen accordingly, with third quality goods arguably being the dearest animals sold.

Understandably the expectation of purchasers has become programmed at this level and any deviation from it after such an extended length of time will be a bitter pill to swallow.

The last three weeks has seen a more obvious slide in the trade for milkers. They are still a good trade, but not at the previous heady heights.
My daughter will always enquire about my trade after every market and on one week when my response was a little less than positive said: "Well, you have had it good for a very long time."

It takes a child, albeit one with an old head on her shoulders, to point out the very obvious and to bring you back into the real world.

The question is why? I can only conclude it is a number of factors which are contributing to buyers' reticence.
As is always the case in the milk industry, the playing field is far from level, with producers receiving anything from as little as 25p or less to above 30p for those on the best contracts.

The recent news from Muller that 34 of their producers have received 12 months' notice will certainly not inspire confidence.

We must also not forget the obvious that many will have had lady day rentals, grass keep and tax bills to pay.

Fodder in certain areas is in short supply and corn is considerably dearer than 12 months ago.

Despite the wonderful weather of last week, Mother Nature has delivered a swift leveller with sub-zero temperatures and snow flurries this week. Turnout is further away than hoped for some.

Unusually the trade for in-calf heifers and youngstock has not fallen in line with the milker trade and is extremely swift.

There seems to be a shortage of youngstock numbers coming forward for sale and only yesterday at Leek we saw commercial bulling heifers in excess of £1,000.

In-calf heifers are also good, no doubt bolstered by those producers in search of summer/autumn milk.

So where are we at? Truthfully as my daughter pointed out, the trade for milkers has been exceptional for a very long time.

The majority of purchasers round any dairy ring today will probably be no better off than they were 12 months ago, so their purse strings will have to tighten at some point.

However supply and demand will always drive a trade and there is no doubt there are not the numbers for sale that there used to be and TB continues to eat at numbers nationally.

I guess its about finding that balance for vendors and purchasers alike and only time will tell.
Meg Elliott
Meg Elliott is autioneer and valuer at Bagshaws. Call 01889 562 811 or email [email protected]