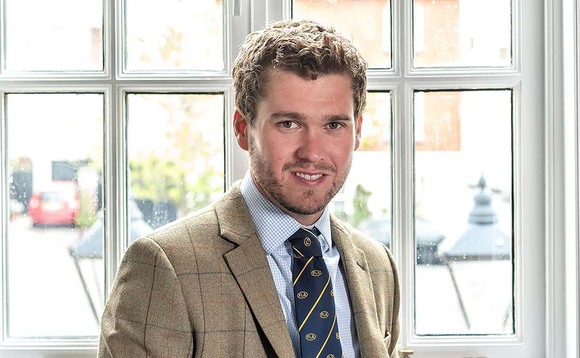 Will Wallis takes a look at declining pig prices.
After what has been a challenging time for everyone, the pig trade is now beginning to feel the full brunt of these unprecedented times.
This is not simply due to the implications of Covid-19, but several other factors combined.
Spiralling feed and bedding costs, rock-bottom cull sow values, as well as the threat of African swine fever have pressurised the industry further.
It should be noted there are encouraging reports that a possible vaccine against swine fever has been developed which may help ease some of the strain.
The most worrying factor that has loomed over the industry for years is the cheaper imports that undercut our own prime pork.
We can hope that once the new trade deal has settled the tables will turn and improve for British farmers.
The cull export trade is currently almost at a standstill due to extra vet checks and paperwork that is now required since the UK's departure from the EU.
However, as the exporters adjust to the new requirements it appears the wheels are beginning to turn again, which should increase the demand and trade for cull exports from the UK.
In the livestock markets we have seen trade slip in the last month.
Prices in the market have reflected the falling Standard Pig Price (SPP) for the industry.
Uplift
In the week ending January 9, the UK SPP recorded its largest week on week decline since January 2016.
Why? In short, there are too many pigs on the market for the current demand.
Despite this, there was a small uplift in livestock market prices last week (week ending January 16) potentially due to some of the backlog of fat pigs starting to clear in a sign of positivity for the industry.
We hope that the upward trend continues and that spring brings the end of lockdown, the lighting of barbecues and the re-opening of the hospitality industry.
While a few supermarkets are excellent at promoting British produce there must be a continued push by the industry leaders for improving advertisement and the promotion of British pork, beef and lamb to the consumer.
The shopper needs to know why they should be paying a little bit extra for British bacon rather than the Danish bacon sat next to it on the shelf looking remarkably similar.
Let's keep our fingers firmly crossed for the year ahead that things get brighter.
Will Wallis
Will Wallis is rural partner at Symonds & Sampson. Call 01305 236 572 or email wwal[email protected]