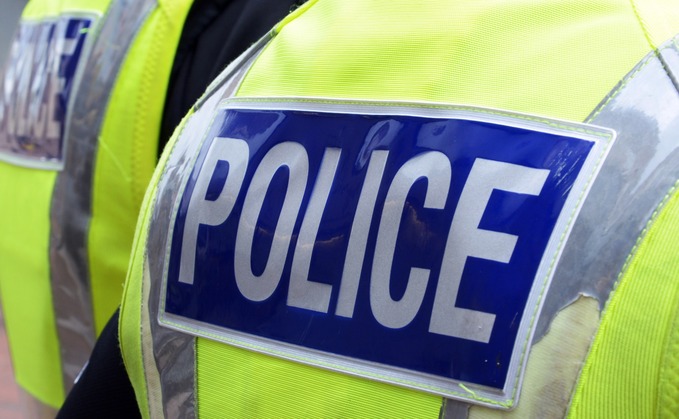 Two students arrested on suspicion of 'causing unnecessary suffering to a protected animal and criminal damage' after a sheep was brutally attacked and killed on the South Downs have now been permanently excluded from Plumpton College.
According to several reports, the sheep was set on by the students and kicked in the head, before a lit firework was inserted into the animal which was believed to still be alive at the time.
Sussex Police said two males, aged 18 and 20, have been arrested. Both are from Kent. Two other students are being treated as 'significant witnesses'.
The incident took place earlier this month and was brought to the attention of police after farmer Michael Lunn raised the alarm. He had been made aware of the situation by two further students who have been assigned to work on his farm. According to Mr Lunn, they are not involved in the incident.
Organic farmer Mr Lunn from Hadlow Down in East Sussex told Farmers Guardian: "They are not my sheep and the incident did not happen on my farm, but it was important to make the college aware of what was said to have gone on. For farmers, animal welfare is number one - it is why we farm and behaviour like this is unacceptable. It is really distressing."
A statement from Plumpton College, which runs several agricultural, equine and land-based courses and has this month been awarded the highest National Honour in education, a Queen's Anniversary Prize for its work in wine education, intially described the incident as 'disturbing' and insisted, it was unrelated to any form of college led activity and occurred off site, outside of college hours.
See also: Five sheep drown after dog attack in Lincolnshire
According to the statement, the college said it had completed its own review which has resulted in the those arrested being permanently excluded and prevented from ever studying at the college again.
It continued: "In relation to the two other students who are being treated as significant witnesses, both have been withdrawn from their course in order to safeguard student welfare and to preserve the integrity of the police investigation."
Jeremy Kerswell, principal, added: "We remain appalled by this incident and saddened by the impact this has had on our other students, our staff and the wider community. We have always understood and mirrored the depth of feelings triggered by this incident which in no way represents our values and the high standards that we strive to achieve on a daily basis.
"Our thanks go to those who have supported us during this difficult time; we will of course reflect and learn from this experience and do all that we can to continue to educate our students in exemplary practices in animal welfare."
See also: In Your Field - Dan Jones - Why sheep worrying no longer surprises me
Superintendent Rachel Swinney from Sussex Police said: "A thorough investigation is underway into this disturbing report, which we are treating extremely seriously.
"We have engaged with the college, which has suspended all four students, and it is fully supporting our investigation. "We have also engaged with the owner of the sheep, local farmers and the wider community to provide reassurance and advice."
Superintendent Swinney added that anyone with information should contact police online or via 101, quoting Op Chelmsford.