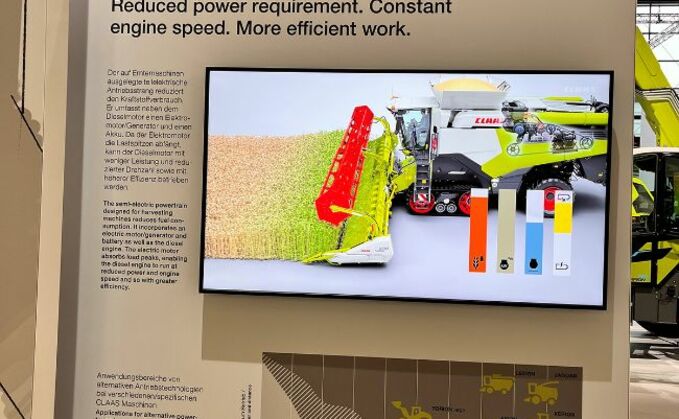 Using a smaller engine with a generator linked to a battery module, the design fixes the engine at a constant operating speed, with the option to power aspects of the vehicle electrically, or provide a short-term power boost for particular functions, such as operating the unloading auger.
This power mix layout allows the fitment of a smaller engine capable of running 75 to 80 per cent of the machine demand, with the electrical generation and battery providing the boost to full power.
The option of a battery gives the ability to absorb load at peak demand, but also change the drive function of some components. This has the potential to simplify parts of the machine through the removal of belts, chains, hydraulic motors or clutches, but also allows the use of variable speed drives without the cost and weight of gearboxes.
Claas says the system is still at the early concept stages with a few units operating in test conditions and would not comment if, or when, the technology would be seen on production machines.