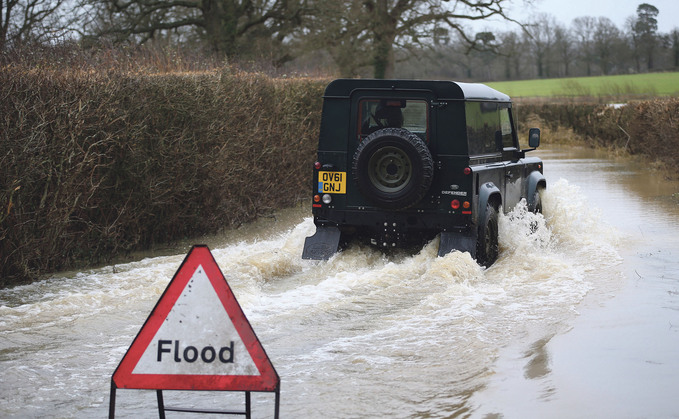 Dozens of sheep had to be rescued from a flooded field after heavy rains hit Northern Ireland.
Emergency services were called in to save around 30 sheep which had become stranded by rising water in a field in Dromantine, County Down.
The farmer, as yet unnamed, had succeeded in rounding-up around 70 of the flock before he was forced to call in the professionals.
The scene was then attended by firefighters from Northern Ireland Fire & Rescue Service, along with members of a specialised emergency crew from Belfast and animal rescue team members.
The group managed to bring the sheep to safety using a variety of aids including crates, cranes and an inflatable dinghy, which was used to ferry small numbers of the animals back to dry land.
See also: Yellow weather warning to remain in place after severe flooding from Storm Babet
Speaking to reporters at the scene a member of the Northern Ireland Fire & Rescue Service said the action had proved difficult owing to the large area which needed to be covered and the unknown depth of the water.
The spokesperson issued a warning to farmers saying: "If they [farmers] have sheep out in the fields, it is best if they get them back on to sheltered or high ground."
Watch: Welsh farmer praises loyal sheepdog for Storm Babet rescue mission
The area, along with much of the south-eastern area of Northern Ireland, including County Antrim and County Armagh have now been issued an 'amber warning' by the Met Office ahead of Storm Ciaran, which is due to hit later today (October 31).
The Met Office said between 25mm and 50mm of rain could be expected in places, and up to 100mm is also possible over higher ground.
See also: Farmer helps to evacuate homes flooded during Storm Babet