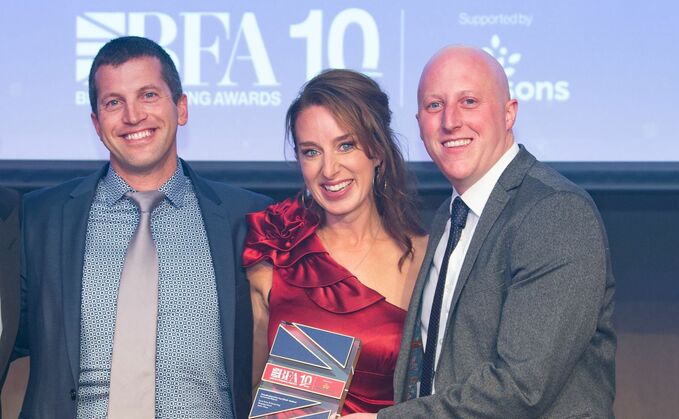 Last year's Digital Innovator of the Year winners have urged farmers to apply for this year's British Farming Awards after their success in 2022.
Emma Gray and Ewan Irvine won the award for their online dog training sessions which have reached people all around the world from their farm on the Island of Bute in Scotland.
Using Patreon, Ms Gray shares her sheepdog expertise with farmers as far away as New Zealand and Australia while Ewan films and records sound. Their offering has proved so popular, it generates half the farm income.
Categories include Grassland, New Entrants and Diversification.
Entries for the British Farming Awards close on June 23, so now is the time to enter or nominate a farmer on www.britishfarmingawards.co.uk.