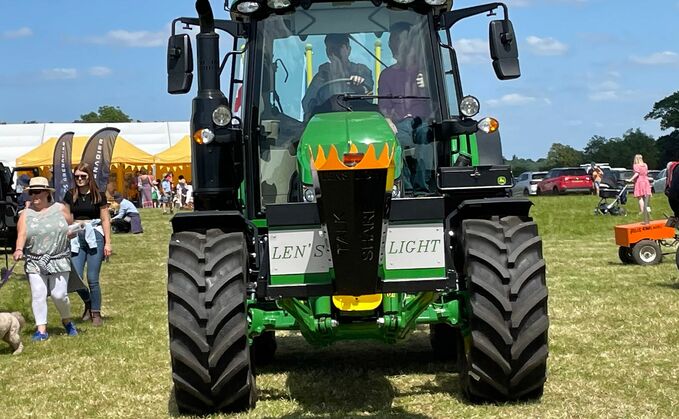 Lynda and Andy Eadon tragically lost their son, Len, to suicide at 22 years of age. Len's Light is their vision to launch a national awareness campaign on the mental health issues that affect people in the rural community.
Starting on June 20 Andy will drive a tractor more than 2000 miles travelling through Scotland, England and Wales, finishing at Land's End on July 23.
Along this epic journey the tractor will visit around 30 livestock markets as well as stopping off at the Royal Highland Show and Harper Adams University, and the couple hope to meet and talk to as many people as possible to reflect on issues of concern.
The tractor will also visit Westminster to support a campaign to include suicide awareness in the curricula of colleges and universities.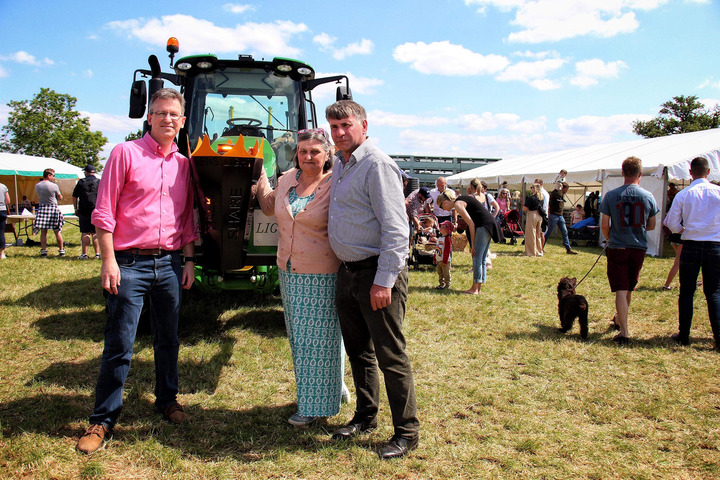 The key message to be relayed along the route is: "no-one in the rural community should feel isolated or alone"
The couple want Len's Light to encourage conversations about mental health and break down the stigma which is attached to suicide.
Lynda says: "It is so important that everyone talks openly about how they are really feeling and to reach out for help when it is needed. People need to be willing to really listen to these conversations and to pick up on any concerns."
Andy says: "Lynda and I have the greatest respect for livestock markets, particularly for the weekly focal point that they provide where people in the rural community can gather and talk.
"Len's Light Tractor Relay meanders throughout Scotland, England and Wales stopping, predominately at livestock markets for this reason, enabling us to meet and talk to as many people as possible and to share our message that no-one in the rural community should feel alone and isolated."
Although the tractor will visit many markets on a sale day, the nature of the route means that some will be visited on a non-market days but there will still be the opportunity for Lynda and Andy to meet people as other events have been organised either at the market or nearby.
One such event is a family fun day which will include a hog roast, bar, games, tug of war and much more, hosted by Phil and Sarah Heath, Foker Grange Farm, Leek.
Meg Elliott, auctioneer at Leek Auctions, who has been involved with its organisation, says: "This event is open to everyone of all ages as it is really important that we get the messages behind Andy and Lynda's Len's Light campaign out to as many people as possible."
Along the route alphabetic letters will be collected to spell out a significant message on arrival at Lands' End, which should resonate with rural communities nationwide.
Andy says: "The journey of Len's Light reflects on the many issues in modern day farming. The tractor relay would never have happened if we had not reached out for help, support and guidance.
"That same support is needed to keep everyone safe in their own journeys. Everyone has something to offer, so please reach out, accept help and become strong so that you can give back to others."
Len's Light is a tribute and legacy for Len Eadon who, in his short life, touched the hearts of so many. The farming community reached out and offered support when Lynda and Andy most needed it. It continues to do so as the couple try to come to terms with the loss of their son. They feel they need to give something back in return and that Len's Light will provide that focus.
Len's Light

The official launch of Len's Light was at Kenilworth Show on Saturday June 3, 2023.
Help to raise awareness and funds through len.eadon.muchloved.com for three registered charities:
Farming Community Network
Farm Safety Foundation (Yellow Wellies)
Papyrus
#BACK BRITISH FARMING
Since Len's death in January 2022 over £100,000 has been raised for the charities in his name. The couple have also launched 5 a day campaign to help people keep safe. Over 18,000 wallet sized cards showing the challenge and emergency contact details are being distributed to Young Farmers and others in the rural community.
Suicide is the main cause of death in the under 35s.
Lynda and Andy are very grateful to Farol/John Deere for supplying the tractor for the relay.
As Tough as Old Boots but Still Together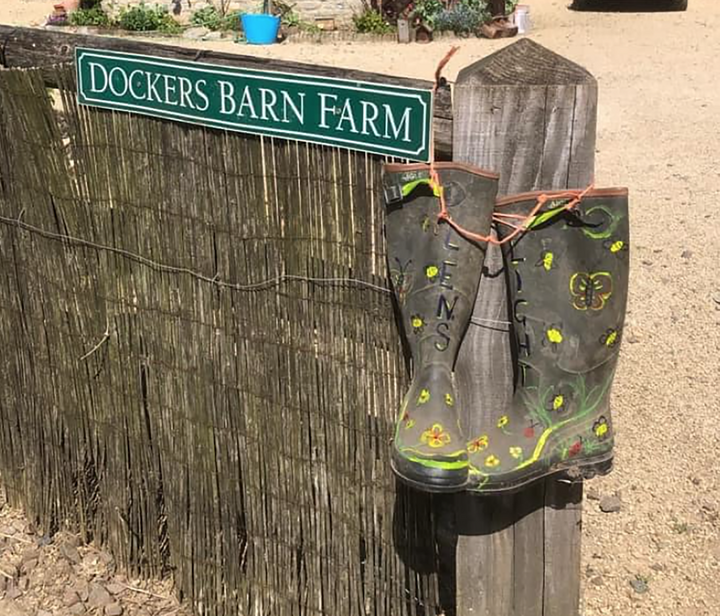 This is another initiative organised by Andy and Lynda Eadon to encourage children and young people to get involved and support Len's Light:
What you need -
an old pair of wellies
a piece of baler twine
What to do -
decorate the old boots
tie three knots equally spaced
tie the boots together and suspend from the farm sign or in the farm entrance
Please send a photo of you at the farm entrance with details of the farm to……..
The three knots signify -
I am going to keep myself safe
I am going to keep my friends safe
Whatever happens in my life I'm going to be as strong as my old boots.
These Old Boots
We have been through a lot
Out of a shop to start a journey
They glistened like new in the spring wet grass
We both have struggled in sticky conditions
The lesson to be learned is
These old boots have seen life and are still together
Hanging from the gate
They look like new.