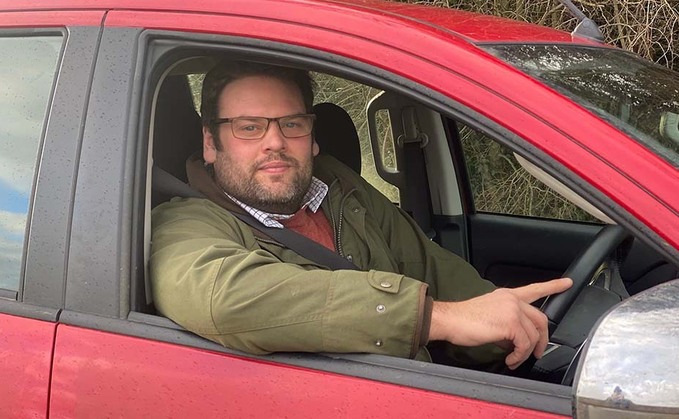 James Lacey is managing director of a Lincolnshire-based horticultural and agricultural business. A specialist in growing and packing flowers, James also grows potatoes, winter wheat and sugar beet. The farm covers about 1,000 hectares of rented land in South Lincolnshire. Follow him on Twitter @hortijames
Firstly, I would like to wish everyone a happy New Year and I hope you all enjoyed Christmas as much as possible in these strange times.
Let us hope that 2021 allows us to return to more 'normal' lives, although I think I speak for all of those in the agricultural sector when I say 2020 remained very much 'business as usual' at the very least, and for that we should all be proud.
I have been tasked with taking over the reins from Tom Clarke, who has been an excellent advocate for the world of agriculture. I hope that, month by month, I am able to provide the readers of Farmers Guardian with a small insight into the arable and horticultural sectors I am involved in.
When I was growing up, my parents ran a successful cut flower business alongside my uncle and his wife.
However, even in my early years it was quite apparent that I was not too interested in the small tractors involved with glasshouse growing, although one Kubota I did find useful enough to plough up my parents' garden while they were on holiday, reassuringly telling my granny they asked me to.
Fast forward a few years and being sure my passion lay more with the 'outdoor' world of horticulture and farming, I was fortunate enough to have a family friend who was willing to take me under his wing.
Simon Dobney became my mentor and an incredibly good friend. I worked on his farm between school terms and at weekends, and any other spare time in between that, and bingo, my interest in 'proper' farming was ignited.
After finishing sixth form I went to what was then the Royal Agricultural College to study farm management.
Once I had finished with all the hard work and fun college entails, I headed home.
Unfortunately for me, the decision had been made to sell the family business, so I returned to work full-time for Simon until 2007 when my father, Robert, had an idea to start growing summer flowers outdoors.
My parents and I put the idea to Simon and, once again, we were to be a family business championing British produce.
Sadly, Simon passed away last year. I hope he is proud of what we have achieved over the years as a team and I will forever be grateful for the lessons and opportunities he gave me.
Going into 2021, I am fortunate my parents are still very much involved in the day-to-day running of the business. My partner Hannah also works on-farm and, although the flowers are the bulk of our business, we also grow potatoes for the chipping and fresh market and sell them 50 weeks of the year.
I hope that with something being harvested on the farm 52 weeks of the year, I can give you all an interesting read and perhaps learn a few things along the way.