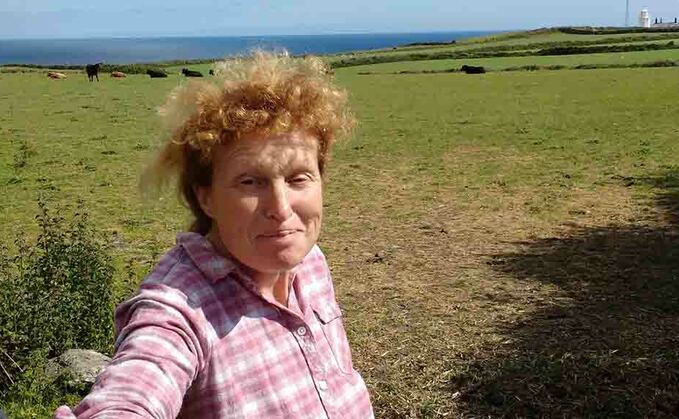 There is great joy in our household as the twins are in the depths of mock exam revision and the pressure is on as the gaps in our home-schooling caused by lambing, calving and silage become apparent.
Luckily our vocabulary has been enriched with new words and phrases, such as furlough, lockdown, Zoom, Teams and co-design, although I'm not sure 2020 will be seen as a vintage year for secondary education.
Never being very keen on school myself, the kids are fairly ambivalent about learning. It is not their favourite thing, but they tolerate it.
Like all farm kids, they are expected to do their bit to help out, but we don't let them take days off to help on the farm, as our rule is you can't farm unless you are educated.
Many of my relatives have successful, well-paid jobs with career structures. They obviously don't have as much fun as me, or as many children, but they all spend a portion of their working life learning to keep ahead in their competitive worlds.
Always striving to improve our income, we have tried to keep being innovative and learning from others, but living in isolated areas, long hours and demanding family means it can be frustrating to find the information you need.
Knowledge
This year may have been a disaster for many things, but for knowledge transfer it has been a transformation.
After a slow start, most organisations are up and running with Zoom meetings, webinars and a number of easily accessible platforms.
AHDB has been notable for its quality of information and not only are most of these events free, if you fall asleep it's all recorded so you can watch the bits you missed.
There's a lot happening in agriculture and we have a lot of change to deal with. Some may fear it, while others will relish the challenge to transform their business.
Most farmers don't need an expensive consultant to tell them what to do, but they do need the information to help them make informed decisions. For the first time, there is the opportunity to easily get that information to try and work out a plan.
Therefore, my favourite new word is co-design. It is Defra's new favourite as well and sort of means if you help design a scheme then you can't complain if it fails. So don't leave it to the NFU, help design Environmental Land Management or whatever it becomes.
We can be cynical and point out Defra has never listened before or we can be a crazy optimist and add our voice and believe in a new era. Losing direct subsidies is going to happen, so I am busy 'Zooming' and engaging in the discussion while hoping someone is listening.
Blessed
Christmas this year will be different for many and I feel blessed that our life in Cornwall goes on much the same. With the big kids due home from Harper, the house will be full again.
However you celebrate this year, have a happy Christmas and a peaceful, healthy New Year from all of us at the most southerly farm.