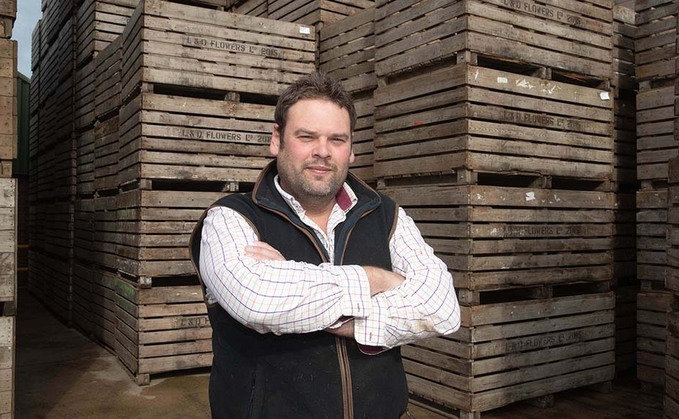 Now January is slowly drawing to a close, I definitely look forward to the days getting lighter and more productive from now on.
The festive period really was a low for me. Looking back, it seemed as if the Christmas decorations were up for months to compensate for the lack of fun elsewhere in life.
Socialising was hindered by Covid-19 restrictions, which certainly took the supposed magic out of Christmas.
I am not sure what the Governments agenda was, but controlling the public with restrictions and enforcing some mad idea of green energy and a greener way of life seems to be sapping the fun out of life in general.
Call me a pessimist, but I just do not see the point in jumping on all these wretched bandwagons. While I agree we must do what we can to reduce our emissions, there is a limit to what a small island can do to combat world emissions.
December is usually a quiet month on the farm but, as for many others, the past two years have been an uphill struggle to get potatoes and sugar beet lifted in the terribly wet conditions.
I darent go on too much about the perils of trying to get a wheat crop drilled afterwards or I will need to be asking for a double page spread and that would probably be followed up with a call from Yellow Wellies to check on me.
Thankfully though, 2021 was a year we finished relatively on time which allowed the team to have some much needed and well-deserved time off before really getting back to it.
The festive period for the packhouse and nursery is always a chaotic occasion that relies on large volumes of labour to get by, which takes some orchestrating by our permanent staff.
Hyacinths and other potted bulbs have been heading out to the supermarkets and, fortunately, the cold weather has enabled us to make use of the sharp frosts to hold back the crop while saving energy by using the cold stores less.
The price of inputs has continued to rise and I hope that, eventually, both the end consumer and supermarkets realise we are not going to be busy fools forever and prices will have to rise. Otherwise, we will either not survive or walk away.