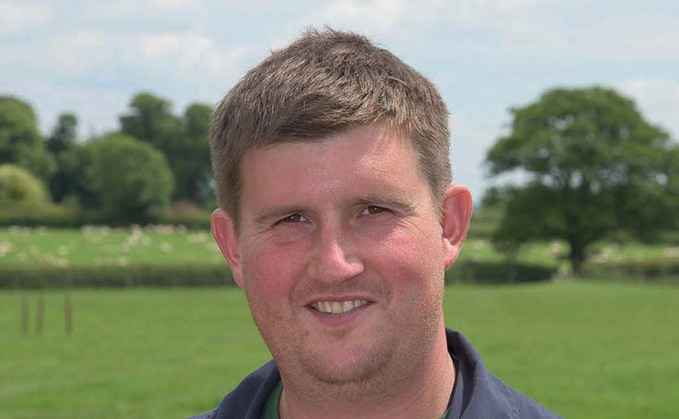 It has a while since I last wrote an article and there has been a lot going on, having taken on another farm and unfortunately suffering from Covid-19 along the way.
However, the long trips between different places (South Yorkshire and Cumbria) have given me time to listen to other people's farming journeys and reflect upon my own.
When you are so busy, you often don't realise just how much you've done in your life and you don't look beyond the farm gate and see some of the remarkable things farmers have achieved, both at home and around the world.
Reflecting on my own farming journey, I have probably always had a desire to produce high-quality food and, like many other farmers, I have taken great satisfaction in seeing wildlife thrive in my surroundings.
However, my vision was blurred by what I was led to believe was the only way to produce food commercially.
My farming life started in very different circumstances to where I find myself now.
Farming was much more intensive and production based, and this was very much the case on the farms I grew up on and followed through to my education at agricultural college.
I don't regret any of this, as it has been a source of important knowledge and arguably the right foundations for my journey.
However, as I've grown older (and hopefully wiser) and gained more experience in both farming and in life, my perspective has changed along the way.
I used to want to tell my friends how many acres I was farming, how many head of livestock I had, how big my tractor was and how much fertiliser I needed to sustain it all.
Now I find myself telling them how many curlews I've just seen in a paddock, how much my lambs and cattle have grown with hardly any inputs, how many years its been since I last used any fertiliser and how much better the food I now produce is.
After some challenging years, it is becoming clear to me that moving towards a more simplified and sustainable farming system has been the right thing to do financially and ecologically, and I fully admit I had some doubts along the way.
It is never easy breaking the mould and changing direction, but I believe this is what we must do in the UK in order to support a healthier farming industry, a healthier environment and population and to rebuild and sustain our economy.
Farming and food production needs to be at the forefront of this as it is one of very few industries that can make positive changes that will have a lasting effect for generations, both at home and across the wider world.
Maybe we no longer need the highest yields, the biggest tractors or the most livestock; instead we need to focus on producing the very best quality and bring the public on the journey with us.
I believe with the right mindset and determination from both policy makers and farmers we have a bright future ahead of us, regardless of what obstacles we may encounter.
I've had some testing times in my farming career, but my passion and belief what I do has never been greater than it is now.