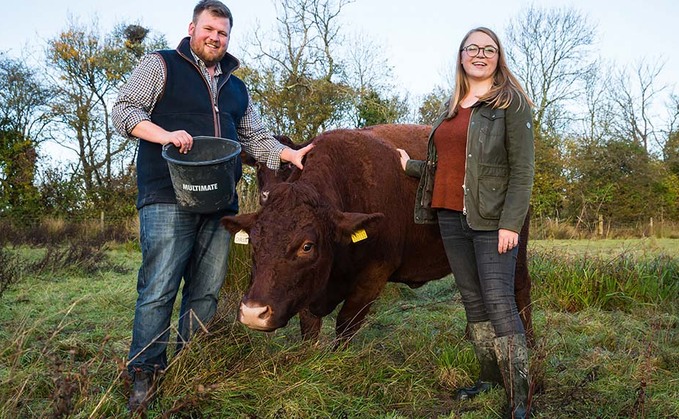 The leaves are turning and we have had 120mm of rain in the last week or so and we keep on finding mice in the cottage. Autumn is definitely here.
We love autumn and it's a lovely time of year for the farming calendar too, with tups going out, cows coming in for scanning and you get to open the first bales of silage, which is a pleasant experience until you get to January when it turns a bit laborious.

Like many, we are considering what we do now that fertiliser is twice the price than this time last year. We normally spread 6-8 tonnes a year, with everything getting a light dusting early in the spring and then spreading the rest after the second cut.
Thankfully this year we made a bumper crop of silage and have enough for both this and next year.
Instead of spending £3,200 on fertiliser, we are going to spend half of that and fence our silage ground to increase our grazing area and next year won't produce any silage. We're also going to buy some extra electric fences with the insurance money from the fire to make better use of the forage we produce.
The hope is we can carry more stock with no fertiliser bill and that the market will have rebalanced for next year.

I'm sure we have all seen the videos on social media of the new Salt Bae restaurant in London, which is a very high end steak restaurant. Customers are paying £650 for an imported frozen Australian steak or £250 for a gold foil-wrapped burger.
They are paying for the experience and the Instagram photo, although I do imagine it still tastes good, but not quite sure the price matches the experience. What stories can we tell for our own products?

With all the talk of the scarcity of resources, the beef price has dropped back slightly and processors are tight on space and you have to look at booking weeks in advance.
The fact that demand for British beef remains strong should give us hope that the price won't fall much further as we head into the Christmas season.