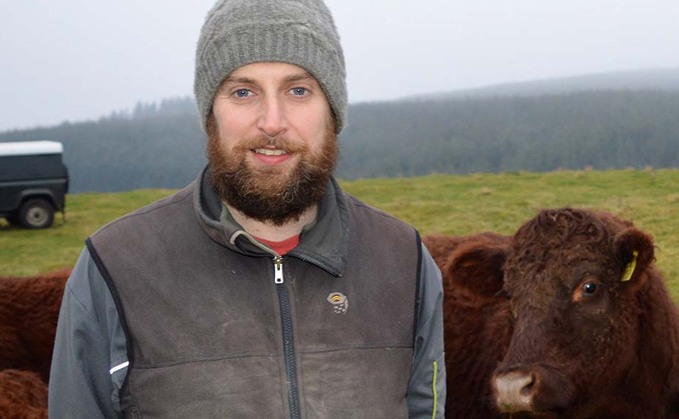 This week marks 91 years since the last full time inhabitants on the islands of St Kilda were evacuated.
Geographically remote, these islands lie in the Atlantic ocean approximately 40 miles west of Benbecula.
Travel to Benbecula itself takes around six hours by road and boat from Inverness, the nearest city.
What relevance do these islands have to the readers of the Farmers Guardian?
Very little, unless like me you happen to live and work in one of the many rural communities with very poor levels of digital connectivity.
You see St Kilda, the island so remote and inhospitable that nobody lives there, apparently has access to a 4G mobile network.
I live approximately 30 minutes drive from Dundee one of Scotland's largest cities. In the course of my morning checking livestock I can see at least four different telecoms masts yet when I need to use my mobile phone it usually fails to find a connection.
Fixed line communications are not much better.
We were promised superfast internet by 2021, yet for some houses and businesses in the area crackling phone lines are not uncommon - internet simply doesn't work.
Every week on the farm we see BT engineers out trying to fix faults. This involves laying a new connecting section of cable over the ground to bypass the pervious faulty section which has been chewed by a sheep, trod on by cows or ripped out by a snowplough.
This is the reality for many rural communities. Superfast fixed line broadband is simply a pipedream. A thing of fantasy dreamt up by politicians living in cities.
Network
I imagine landlines will become obsolete for many. Mobile connectivity however is a different issue. It should not be hard to improve rural coverage.
One of the telecoms masts I can see from the farm forms part of the new emergency services network. This network basically allows emergency services to have communications systems no matter where they are in the country.
The thing is, these networks are run by telecoms companies. The same ones operating our mobile phone networks.
The equipment is actually paid for by the Home Office, and part of the contract between the home office and these mobile operators is that the installed equipment must be capable of running a commercial service, one which would allow me to use my phone.
Yet the operator appears to be under no obligation to actually switch on the commercial equipment.
So there you have it. The equipment is paid for, by us, it has the capabilities to allow much larger areas of mobile coverage and yet we are excluded from being able to use them.
Just to rub salt into the wounds network operators are now telling landowners that the lease agreements they have for placing telecommunication equipment on land are worthless and that rents should be based upon existing land rental values, i.e very little for most agricultural properties.
Talk of a digital strategy is just that, meaningless words.
If we want to secure a future for the rural economy telecoms companies must be kicked into line. Forget superfast broadband. Let's get an efficient mobile network up and running.