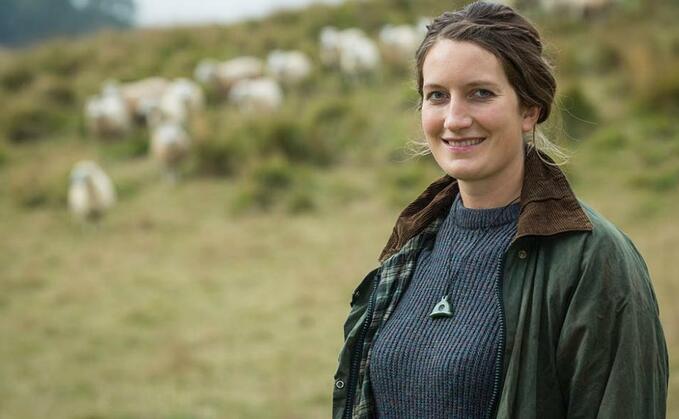 Finally, the grass is recovering. It is at least an improvement to see our fields at home green again, having just spent a week in the Highlands of Scotland and north of England and seen grass galore up there.
Having had a significant sort out of stock I have decided to tup only 400 ewes and retain 220 ewe lambs. With most of my wether lambs entered into upcoming store sales, the farm will be understocked for a time.
It seems to be the right decision though, with the store trade buoyant and my plan to be away shearing for all of November in Iceland, to keep stock checking simple at home in my absence.
I will have some lambs to go finished through the market and in boxes beforehand. My ewe lambs will get dosed and vaccinated before I move them onto their winter grazing.
My lambs had a brief battle with haemonchus a few weeks back. Knowing the likelihood of ivermectin resistance, I have used a group four wormer across all the lambs as a one-off treatment. They recovered well and will look smart in the store ring.
I am giving my ewes a second shear as their fly treatment has run out and those which were shorn in January have a reasonable length staple. It also gives me a chance to get back into shearing after a decent break.
I will have to get organised and take my wool to the depot as there is no sense in holding on to it. It certainly is not going to get any more valuable sitting in a shed.
There is processing capacity for everything coming forward, so it seems to make more sense to keep the supply chain moving, if only at limited capacity with reduced demand.
There has been a noticeable increase in small-scale demand for wool, having had numerous messages from people wanting a few fleeces for their garden, or to spin.
With a collaborative effort I hope movements such as Fibre Shed can start making a positive impact on creating demand for UK wool and producers will think innovatively about the future of their sheep enterprise.
We are all having to adapt to change faster than many of us would like, but from challenges comes growth and I am appreciating the process.