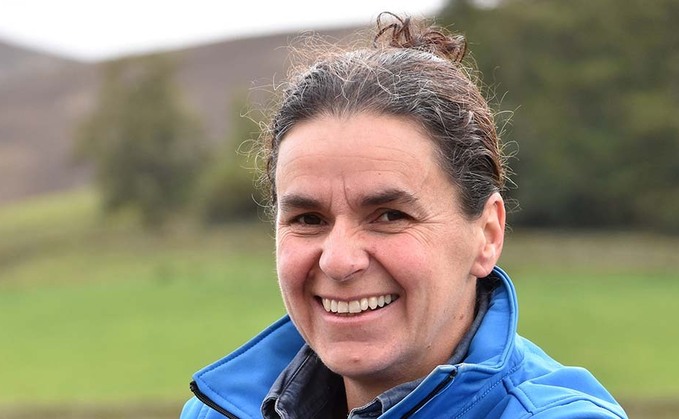 It was my birthday a few weeks ago and we celebrated by spending the day worming and weighing the last lot of lambs and tagging the final few calves before heading out for a much anticipated meal at a local pub for the first time in months, where someone else did the dishes.
I've always felt really lucky to have a June birthday. On our farm it's one of the most laid-back months of the whole year, the spring work is all done and dusted and we're in the pause before silage and clipping.
There's time to gradually catch up on jobs which have been building up through the busy months - fixing fences, mucking out sheds, replacing slates on the roof and mending or repurposing all the things which have seen better days. My brainwave this year was turning an old sheep ring feeder upside down to use as a very effective lamb creep for the field of triplets.
As with many farms, not much is ever thrown away and often some old implement or discarded piece of equipment is pulled out of a weedy corner behind a shed to start a new life as part of something else or to allow a quick fix of a newer model. But sometimes it pays to spend money on something new and fit for purpose and that's definitely how I feel about cattle handling systems.
In my first job as a farm animal vet 25 years ago I learned early on how important it was to have a good cattle crush and very quickly compiled a list of favourite farms based on the facilities they had, while dreading visiting the odd place that had nothing at all. I can tell you there isn't anything which makes a vet's heart drop faster than the words 'we'll just get her behind this gate'.
When we took over the farm a new crush was top of my Christmas list and Santa was obviously feeling generous that year as a nice, shiny new model arrived in early January.
Since then, however, we've never got round to bringing the rest of the cattle handling facilities up to the same spec. It's been discussed at length, plans have been drawn and many hours have been spent at shows looking at different set-ups, but somehow we just haven't got round to actually getting anything.
While we were tagging those last few calves, we decided that by my next birthday it will definitely be done, and working with the cattle will be safer and more enjoyable. After all, we're not getting any younger or quicker and any injuries seem to take longer to heal these days. Now I've written it down we'll have to get on and do it and hopefully I'll be able to report some progress sooner rather than later.
It wasn't an important birthday this year, although there's one not too far away, so there were no wild parties or anything, but spending a beautiful, sunny day doing the sort of mundane farming jobs we all do day in, day out, and then a lovely meal out with the kids made it just as special after the unsettling events of the last 18 months.
I think the pandemic has given us all a chance to pause and re-evaluate just what's most important in life.