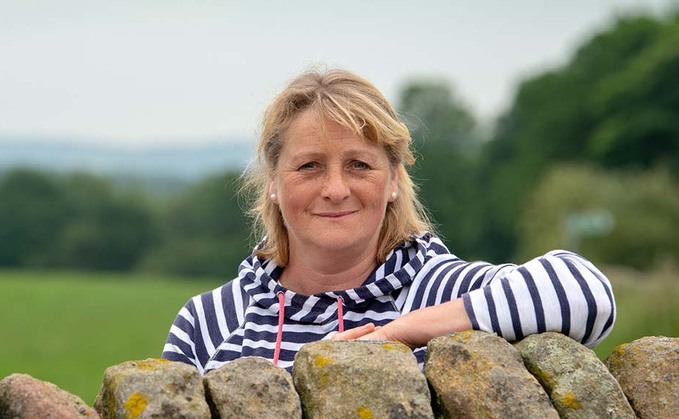 We are only a few months into our venture and after setting up the milk hut in a morning, I get on with my regular farm jobs, such as calf feeding and the like.
Some days I am so engrossed in these tasks that when I step into the front yard it takes me a few seconds to work out why so many cars and people are there.
Although we calve year round, my calf pens are fairly quiet at the moment, providing a period of calm before we start calving heifers.
I rear calves in hutches, moving onto group hutches with a veranda over. This suits us very well. We rear well-grown hardy calves that are well-suited to our grazing regime.
The system may well be great for calves but for the human operative in wet weather it's not so. The weather, despite everything else going on, still can take centre stage.
We managed to grab our second cut in among sunshine and showers but one farmers' market we attend was postponed due to high winds.
With so many sporting events cancelled, the BBC has focused on a rerun of the 2012 Olympics, another year where the weather was very dominant. Watching the opening ceremony, you can't help but wonder how much things, other than the weather, have changed.
When I have had my fill of repeats I have been getting into podcasts. Some farming ones I've enjoyed are Will Evans' Rock and Roll Farming and Have I Got Moos for You, produced by Farmers Guardian and Semex.
There are also a couple from the BBC that give a different perspective on life, such as More or Less and From Our Own Correspondent.
I have needed a bit of a distraction the last few weeks because of the empty space in our lives left by the cancellation of big events such as the Great Yorkshire Show, and the friendship and camaraderie we've been missing. News of other shows later in the year not going ahead further add to the air of melancholy.
It's not that I can say I am devoid of contact with my fellow human beings, there are lots of regular customers that I chat to and being back on the markets has helped. But there's something about a show and being among like-minded folk that is good for the soul.
Vending machine milk sales have eased back a little bit. While we are surrounded by suburbia and you immediately think there's plenty of potential custom, most pass at least one supermarket to get to us and, as many are back to work, it's easier to opt for convenience.
We are where we expected to be six months in but we can't rest on our laurels. Flick, Zoe and Ben have had regular input into refining our social media presence, continuing to tell the story about our farm.