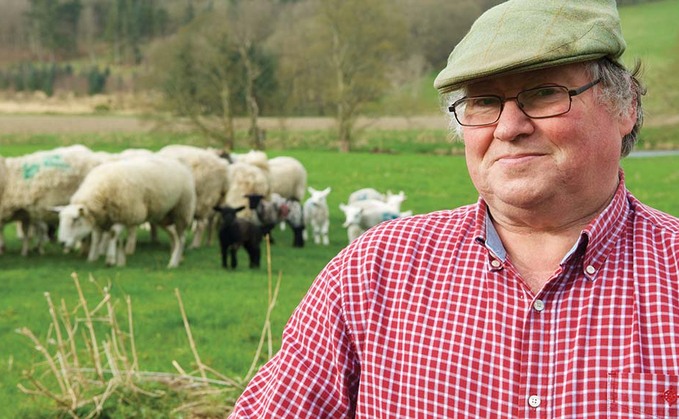 At last, the countryside around us in Aberdeenshire is starting to turn green, with the odd splash of yellow but still lots of brown.
The potato specialists in our area are having a very difficult time trying to make the beds and plant the potatoes before the next torrential shower of rain. It really has been a stark contrast to last year's dry (too dry for some) and warm weather.
This year it was a huge mistake to think the wellies and leggings weren't needed after lambing. The late frosty blasts of April have taken a serious toll on exposed fields of grass, with many shrubs and trees still looking as if they are in shock.
The two fields which we had in carrots last year were drilled at the weekend but it took a lot of work and specialist machines to complete the cultivations.
First job was the mulcher which incorporated the straw which was at least 1.5 feet deep. After this the field had to be left to settle for one month and was then ploughed with a plough which had more width to allow for making sure the straw was all buried.
We then moved in with the drill and one field was sown with a whole crop mix of barley oats peas and vetch, under sown with Italian ryegrass and crimson clover.
The second smaller field was just drilled with the grass mix. So hopefully we will find out later in the season which mix will give the biggest bulk of winter fodder for the cows.
As a family farming organically here at Bogside it is of serious concern to us that people's meat protein will be produced in thousands of tonnes from laboratories and factories instead of from farms and abattoirs.
As we attend the farmers' markets in our local area, one of the most asked questions is 's your beef grass fed'? What will be the answer in the future?
It amazes me to see the quality of food some members of the public are willing to settle for and we like to think that we are producing something with a bit of quality, full traceability and full of flavour for our customers.
This surely has to be the way forward for the farmers of Scotland because we will never be able to compete against factory produced protein, unless our quality shines through.