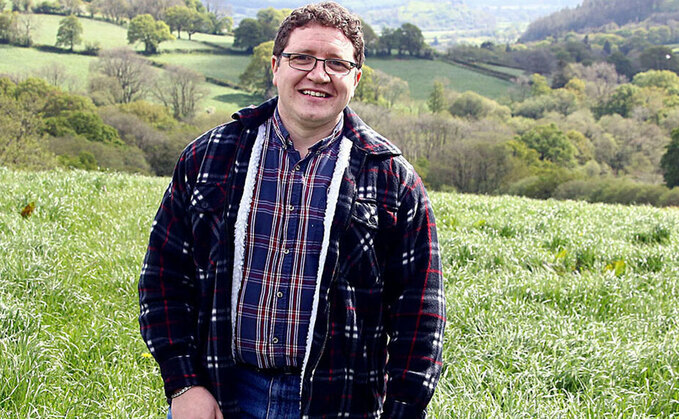 We are at that stage in the election cycle when seemingly a blind eye is turned to a massacre of trees and the postie's bag is heavier than usual.
An abundance of material comes through the letterbox that comes in handy to get the fire going on these cold spring mornings that we've been having lately. It's a way of putting them to good use after reading the contents.
Calving and lambing, I'm sure, have been as demanding as ever. Some aspiring politicians have also been looking to get in on the long hours game.
While waiting for the kettle to boil in the early hours one morning after assisting a calving, I was scrolling through my social media while half asleep.
It caught my attention that a candidate in one Carmarthenshire constituency had taken to social media to tell his audience of his 9.5-hours-a-day of graft and his average step count since doorstep campaigning recommenced.
I almost commented to ask if he wanted a Blue Peter badge - a green one - but concluded that the candidate in question wouldn't appreciate my sleep-deprived stab at a clever quip.
When the next edition of the Oxford Book of Phrase and Fable is published, I'd expect to see it contain some new phrases including 'Follow the science', 'All in this together', 'Can you hear me' and 'You're on mute'.
I'll admit that repeatedly hearing those phrases during a Covid-19 briefing triggers a response of muttering under my breath.
As a farmer and a resident in a rural community, particularly in the run-up to polling day, I often find myself pondering that gap - the divide that exists between the urban and the rural here in Wales.
Those thoughts are probably brought about by the deluge of promises made on leaflets, at hustings and on social media, to offer all electors their desired levels of representation and priority. It's certainly not the current experience in rural Wales.
As part of the 2020 virtual Royal Welsh Show, NFU Cymru facilitated a discussion with First Minister Mark Drakeford during which he said that any funding 'for rural Wales isn't exclusively for farmers'.
Personally, I have no issue with that because, let's face it, many of the problems that exist in urban areas including unemployment, homelessness, mental health problems, substance misuse and reliance on food banks are also prevalent in an increasing number of rural communities, albeit not given the same exposure or attention.
The difference in population density does not mean the problems are non-existent. I'd go a step further and argue that rural areas are, in certain contexts, at a greater disadvantage when it comes to access to services, transport and digital connectivity.
Mr Drakeford was keen to describe how the 'Rural Development Programme already supports the rural economy in the wider sense' than just farmers. He hastened to add that 'there are other players whose livelihoods need to be preserved and who make a very important contribution to the wider experience of rural Wales'.
I don't think that I'm alone in feeling that Welsh Government's actions in the closing weeks of the Senedd term in legislating for punitive, whole region Nitrate Vulnerable Zones for Wales placed many of those livelihoods at risk.
In rural communities, many businesses that provide much-needed employment are in many ways closely associated with agriculture and are reliant on it. Causing harm to the farming industry ultimately risks harming the wider, fragile, fabric of rural communities.
Whoever forms the next Welsh Government will need to appoint a Minister to hold the agricultural portfolio who is willing to learn about the nuanced challenges of various agricultural systems and the impact of policy changes at farm level.
Above all else, agriculture and food production requires a minister who can see the bigger picture. The individual appointed will need to be able to balance challenging proposed policies, which may themselves be ineffective or damaging, with being a facilitator of change for the better.
As an industry and as rural communities, we shouldn't be left wondering if we can be heard or if we are on mute when it comes to the work of Government.
If our lawmakers claim to be guided by science, that needs to happen. If we are truly all in this together, on no account is it acceptable for agriculture to be the whipping boy for so many of society's ills.