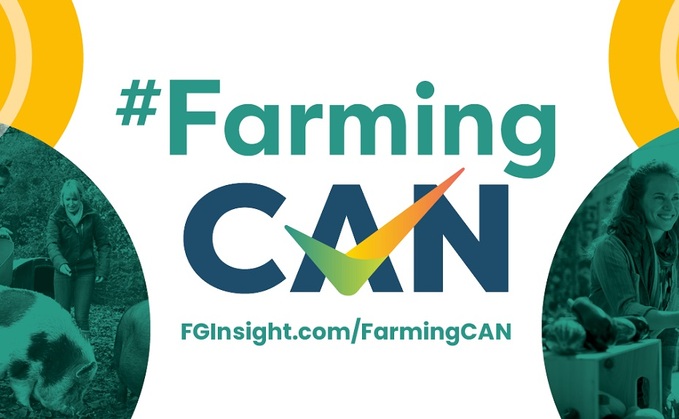 Taking pride in agriculture and all that it contributes to this country is something which comes naturally to most farmers. But, as many will acknowledge, taking that pride and showcasing all farming's positive assets to a wider audience is one of the industry's key challenges.
That is why Farmers Guardian is this week launching its #FarmingCAN campaign. With the help of you, our readers, as well as a range of high profile sponsors and supporters, we want to tell farming's positive story to a wider audience, which has, for the first time in a long time, reconnected with the countryside.
Building on that inherent notion that many are proud to farm or work in the wider agricultural industry, we honestly believe now is the time to showcase farming's true social and economic value beyond the confines of the sector.
While we may understand that farming can deliver for the environment, for human well-being, for careers and for rural communities, as well as feeding the nation, this campaign seeks to amplify that message in a positive and proactive manner.
We also know that farming has been under the cosh at times in recent years, with questions raised about its sustainable credentials or farmers worrying about where the industry sits in the political priority list. That is why securing the acknowledgement and backing of Prime Minister Boris Johnson is a major coup for the campaign in its early stages, with that link between the industry and corridors of power absolutely crucial.
And, as NFU president Minette Batters and other union leaders explain in this edition, reinforcing that positive connection between agriculture and the wider economic and societal health of the country is an absolute must during such a pivotal era, one which will see agricultural policy fundamentally reshaped.
Check out pages 18-21 or go to FGinsight.com/FarmingCAN to find out how you can support this new initiative and help drive home the message that farming can be a fundamental part of this country's future economic and social success.