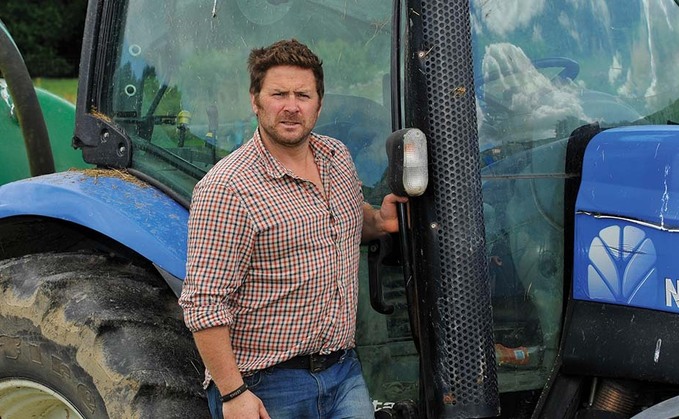 It is hard to believe that only three months ago the country was battered by floods week after week, with news channels covering evacuating communities by boat whose homes were under water. All that after the wettest February on record.
In contrast, May has just seen the sunniest month on record. But a global pandemic causing worldwide lockdown in the middle of it took most of the headlines.
The heatwave has burned some of our banks already, but being a damp farm, most areas are still holding up, though now that the sheep are mobbed up into bigger groups, water availability to some paddocks is the limiting factor.
On-farm, shearing is well underway and three fields have gone into grass and/or brassicas.
As lockdown eases, it is easy to see the urban public's understandable desire to burst out into the tranquil beauty of the countryside.
However, it is then so disappointing to see farm gates left open and harmful litter left strewn on the ground.
It is utterly disrespectful to rural areas and, while our local town's fast food outlets are still closed, living only 20 minutes away I am not looking forward to again witnessing our roadside verges littered with disregarded food packaging. This is a side of society I have not missed at all.
I have been writing this column for almost four-and-a-half years and the time has come to pass the baton someone else for a fresh perspective.
I have thoroughly enjoyed every aspect of it and it has also rewarded me new lifelong friends, UK-wide. The highlight has been people writing to me with supportive comments, including a distinguished gentleman of 88 during the recent lockdown.
My sincere thanks to everyone who has reached out to me and to the wonderful family that is the Farmers Guardian team.
Upon reflection, at the point I started in February 2016, we were challenging the local authority's decision to close our primary school of 28 pupils. It is now thriving with 60-plus pupils.
Business-wise in that period, our farm has changed significantly. Alongside sheep and cattle, we have reared dairy calves, now run a 1,000-head bed and breakfast pig unit, renewables and two holiday cottages.
It just goes to show that farming is a constantly evolving and exciting industry to be in. Good luck and good health to you all.