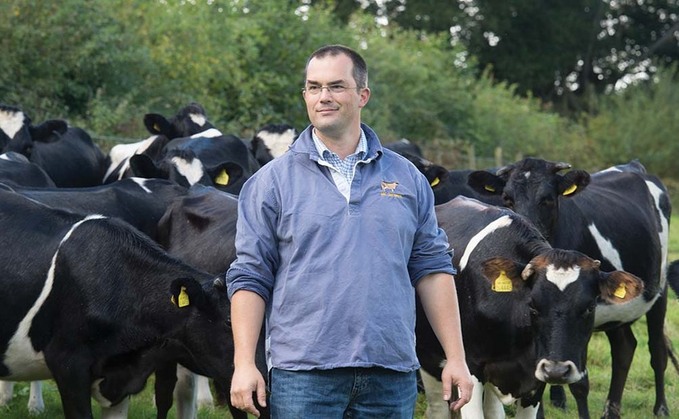 The weather is fantastic and it would have been great if agricultural shows, events and festivals which usually occur had been able to take place. The irony of having fantastic weather on the Easter and May Bank Holidays, when people cannot or should not be going anywhere due to lockdown is a double blow.
We have a great number of public footpaths through our home farm and the away block. Recently the footfall has increased massively as folk try to get outside and exercise. We have not had any real issues.
This last few weeks I have found folk walking off the paths and taking picnics in the middle of fields. I find this a tricky one as my first reaction is of irritation, but then I realise they are actually just trying to enjoy the place I work and probably take for granted each day.
Also they are our customers and they buy the cheese and drink the milk we produce. Most are polite and fairly respectful once I correct them and put them on the path with no harm done.
However, I did have a chap in a nice Mercedes car who parked at the top of our drive on private land. I explained that the milk tanker was due imminently and his reply was there was plenty of room, which there was not, so he grudgingly moved it into a neighbour's field gateway.
I could hear them mowing in a neighbouring field, so not the best place to re-park.
We got out first cut silage done and we were very pleased with the quantity and quality of it. Usually, we have a race to get the after-cut fertiliser and slurry out but due to the seriously dry weather, we have delayed this until there is rain.
I am already very worried about second cut silage and the weather has all the alarming hallmarks of the last two years of drought.
Like most people, I was hugely disappointed to see the lack of support for the amendments to the proposed Agriculture Bill which was voted down by so many MPs with rural constituencies. Thankfully, our local MP, Simon Hoare, is a great supporter and ally of our local farming industry, and he proposed one of the amendments.
It is amazing to think that only a few weeks ago, in the height of the coronavirus lockdown, there was panic buying of food and empty shelves. Let's hope food standards of imports are not given a free for all in return for future trade deals. We have been promised this will not happen, but we need cast iron guarantees.
To think coronavirus started due to poor food hygiene and welfare is very worrying and it beggars belief we would even allow food imports by production methods which would be illegal here. It is just crazy and very annoying.