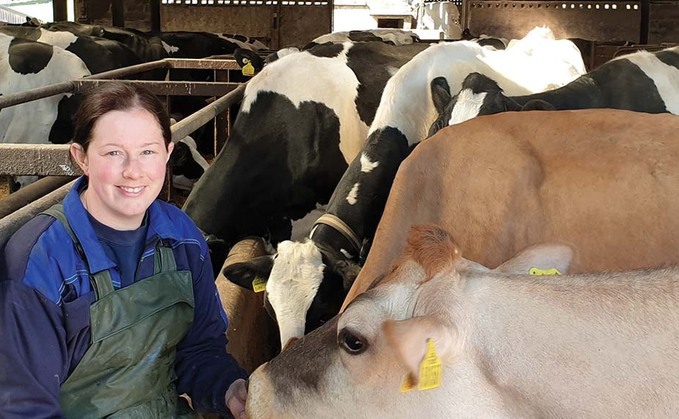 In somewhat strange times, it has been heartening to see communities pull together and people appreciating the key workers that, fundamentally, are the backbone to this country.
I have seen many positive stories on Facebook which show the public is generally interested in how farming works and where their food comes from.
Although Covid-19 has brought devastation and disruption to many, I feel we really need to take some positives from it and build upon them. People are interested in where their food comes and, at a the touch of a button or swipe of their phone, they can see farming first-hand.
We must not forget it was not that long ago farmers were the evil of the world and it was us who was causing global warming and, apparently, much more. Fast forward a few months and we have our chance to show what we do in a positive light.
However, if you were a general follower on Twitter, you would wonder what farmers were really like, as it seems the ugly side of farming is rearing its head on that social media platform once again.
I joined Twitter quite a few years ago to interact with my fellow farmers, see how other people go about their day and learn from them. However, times have changed.
At a time when we could connect further with our customers, especially when more people than ever will be on social media at one time, we seem to have split into two main categories of farming tweeters.
'The elite'
You have the tweeters, also dubbed 'the elite', who seem more bothered about tagging as many companies into their posts as possible in order to get freebies and attention for themselves, and this at a time when they have a mass following and could be doing something positive with their interaction.
Then there is the other side which is just out to follow farmers for a 'nosey' and criticise their farming practices.
Instead of supporting one another and the different ways we all farm, it seems we are in a world of divide and conquer.
If that is what farmers want to do on social media, then fair dos, go for it, but we all need to think about this fragile industry we are in and how we could all work together for the common goal of producing high welfare, British produce our customers want.
We need to collectively share our farms on social media and educate the public together, rather than having our egos stroked or looking for a fight.
I will say now this does not cover everyone.
There are some really great down to earth farmers on Twitter and Facebook who are just going about their busy lives and interacting with the public and farmers in a well-mannered way. It is just a shame these are dwindling.
We are all here to fight the good fight, but let's do it as a collective and earn the respect we deserve from the public, because at this moment in time, the vegans and those opposed to farming are very quiet. We have a real opportunity to connect.