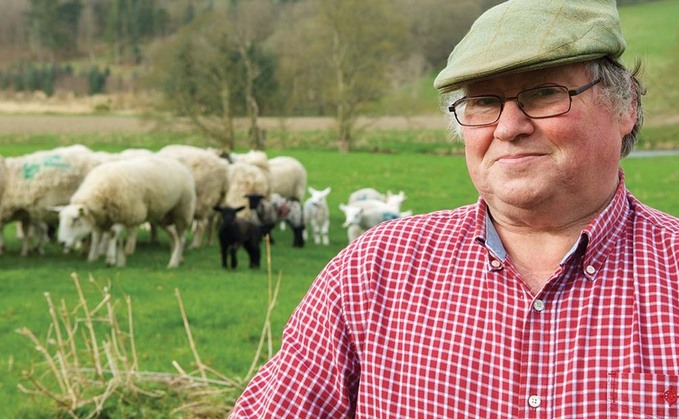 Now spring has nearly passed, our mid-term report card has seen some revisions, having looked very promising at the early stages with lambing and calving going very well and spring barley establishment looking very good. We now find ourselves wondering how things turned around and became difficult.
The problems started when the sheep finished lambing. The first problem being foxes, which were taking lambs and then ate the udders of two ewes which had landed on their backs.
The next sorry episode was when we had three ewes with acute mastitis. Luckily we managed to save the ewes, but even after milking the udder out and administering antibiotics, quarters were lost, and don't these ewes always have twins.
But on the positive side for the sheep, the lambs are growing well and we look to have some quality ewe lambs which will be kept for replacements in our flock.
Cows and calves were little problem early on but after last week's cold snap a grey viral scour has started to appear among our younger calves and has claimed two victims already. We can only hope the warmer weather (21degC as I write this) will help the calves to get over it.
Spring barley which started so well is now very patchy and stressed. Even worse, we must have lost almost 25 per cent of the plants to drought and the very cold winds biting into the face of the fields at Holm Farm.
The difference between the crops on the side of the farm sheltered from the north winds is very obvious from the exposed fields which were also hammered by geese.
There has been one common problem with all the above enterprises and that is the weather.
Not only have we had very little rain for the past 10 weeks, the cold winds have added to the extraction of what little moisture there was in the ground.
The butchery which we thought we would have to close due to the suspensions of the farmers' markets is actually trading quite well.
We are encouraging our customers to make an order so we can have it ready to avoid having too many people in the shop at a time and this is working for most, but we now have signs up in the shop to tell customers it is no longer self service, to avoid any handling of the product.
It looks as if it is going to be a year where there are going to be far more problems than most and, as farmers, we are well used to trying to find solutions to problems.
The current Covid-19 situation for most of us farmers means we still get on with our daily tasks the same as before, but I really do feel sorry for people cooped up in their homes sheltering from this disease.
I feel especially sorry for the teenagers and other 20 year olds who have had no social life now for about 10 weeks; I know I would have been totally devasted without getting out to have a bit of craic with my pals, although modern technology does offer options for face-to-face engagement, even if it is through the internet.
I have even found myself Zoom calling some of our friends at the kitchen table on Saturday evenings, but unfortunately, it is a poor substitute for the real thing.