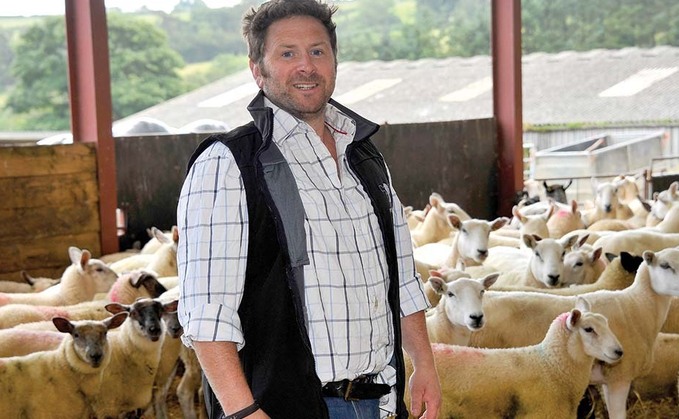 It is hard to remember a better climate for lambing. We have had six weeks of warm, dry days and, just as the last few hoggs lamb down, we had last week's welcome rain to get the grass growing ahead of demand.
The hungry, lactating ewes and the growing lambs have, until now, been on top of any grass growth, meaning we have not turned off any harvest ground yet, but a little fertiliser sown this week will assist on the warming soils.
Calving is going well so far, with no assistance needed and the cows looking well.
They will not be turned out of the buildings for a while yet as we have plenty of fodder available and a few less kept means they have adequate space inside.
There are still relatively few coronavirus cases in our county and we are hoping we do not get the tail end of it now the focus is on reopening and getting society back into some form of action.
In my experience, folk round here seem to be taking it seriously and social distancing is adhered to. I have not seen anybody on any footpaths through our land for many months.
It is a fascinating era and I can not help but wonder how history will remember this point in time.

I hope it is noted for the human kindness and nature springing into life.
The footage of wild animals reclaiming cities and normally bustling urban areas is magnificent, with sheep on children's urban play areas, elephants in Indian streets, wild boar and ducks in Paris and bears roaming American cities.
I also hope it is remembered for time spent with the children. Ours have certainly spent it wisely on developing new skills, from hatching eggs to baking with them, planting trees to den making, plus a magnitude of farming knowledge, fun labour and much deserved deep sleep.
The whole world hopes we do not return to the same normal now that big corporations have shown their true colour, with financial bailouts seemingly more important than their staff.
The next era will hold huge opportunity for local foods, rural connection and quality outdoor time for both family and business.
How lucky we are as farmers to already access all this.