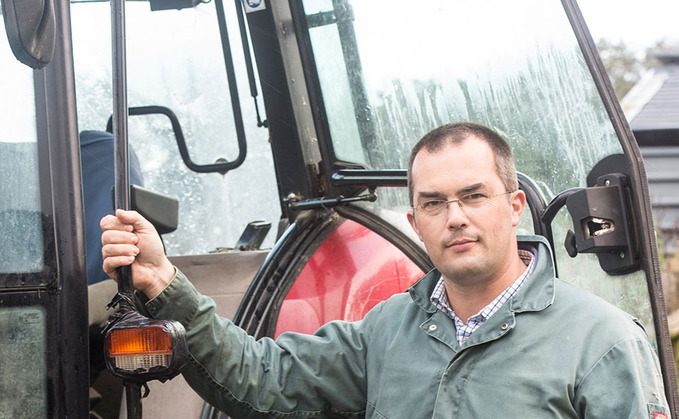 March is already upon us, with spring soon approaching as gauged by the daffodils, primroses and the date on the calendar.
However, most days these last few weeks, the climate has been extremely changeable, with four seasons on several days, but the constant theme has been rain and more rain.
Just as we have had a drying afternoon or night, it hammers it down again. It has been immensely frustrating and we are totally fed up of it now. The volume of rainfall has caused a great deal of extra work, while also preventing us from being able to get on with the jobs as planned.
We lost the roof off one of our small sheds on the weekend of Storm Dennis and, after speaking to our landlord, they had received similar calls from seven other farmers.
We are still in the middle of calving and are about halfway through and, so far, it has gone smoothly. We have a barn which seems to be filling up nicely with heifer calves and we nearly have the numbers we require for replacements. Hopefully, as we are TB-free, any surplus can be sold.
We have another couple of weeks of dairy-sired calves, then we will move on to having beef calves to sell. I have been very pleased with our home-bred heifers entering the milking herd this spring and hopefully they will continue to have a good first lactation.
I have never been more grateful to have new blood entering the herd this year to boost numbers after last year's TB losses.
We have had the milking herd out grazing for about 10 days in February, but it has been very much a stop-start effort due to the rain.
We have plenty of grass to go at and it needs grazing, but fields have been chosen carefully. Some days we have only had them out for a few hours, but as they say, every little helps.
We are way off our aim of grazing 30 per cent of the grazing block in February. Hopefully it will dry out soon and we can get back on with grazing.
Cows do not seem to mind this stop-start and some wet days are stood at the gate wanting to go out but, sadly, we have to decide against it.
Youngstock and bulling heifers seem to have grown well over winter on their barley straw and cake diet. They will be going out in a few weeks' time on a new piece of land away from our main holding, which we are taking on this spring from the council.
This will enable us to have a totally separate grazing block away for all the youngstock and the home farm here will solely be a milking platform. This is a very exciting development for our business and will help take the pressure off our stocking rate.