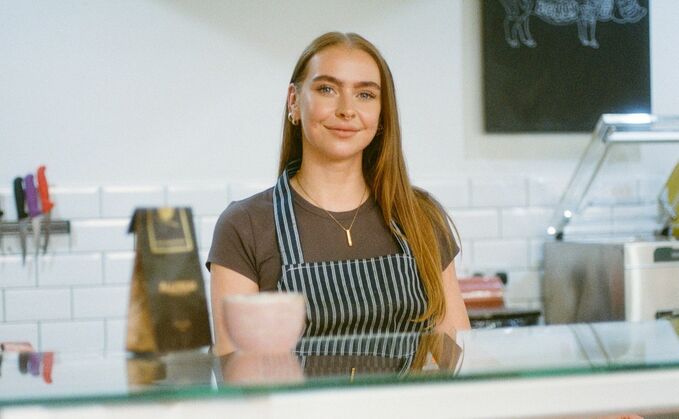 Do what you love, and you will never work a day in your life - that is how the saying goes. And this is quite true for young butcher, Justine Fulton.
The 32-year-old is not your typical butcher either. As a female and new to the industry, she is in pursuit of a goal, and that is to showcase just how good a career in the meat industry can.
The fact that she is not from a long line of butchers or farming only proves that further.
"I grew up in Bacup in Lancashire - it is semi-rural," she says.
"I was surrounded by hills and sheep so that is the closest link I have got - butchery is all brand-new."
Fate, however, has a funny way of working out. Justine only began her butchery journey in 2019, having worked in social care before but, she found she needed a change given the stress and then covid.
She says: "It got too much.
"I was putting everything into it, and I needed to take a step back.
"At that time my husband set up meat box company, and where we sourced the meat from, I asked for part-time work to keep me going and give me time to decide what to do with my life.
"And I am still here, being a butcher.
READ ALSO: What is #FarmingCAN? Help us spread farming's message far and wide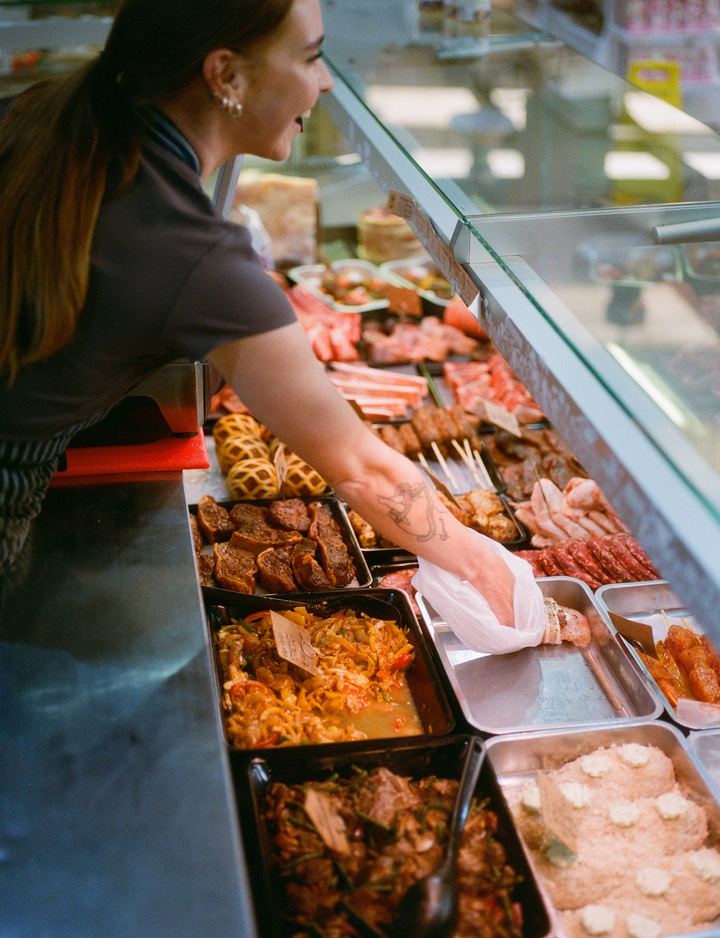 READ ALSO: #FarmingCAN: Butcher making waves on social media - I cannot believe all the questions from the young generation
"As you start getting into it and learn, it is fascinating; it is such a craft and a skill and to watch the other butchers work made me determined.
"There are different stereotypes and people said you do not really see women doing it so, tell me I cannot do something, and I will prove you wrong.
"The meat industry gets a bit of a bad reputation, but there are butchers doing it right and sourcing produce from the right farms."
And this is what her popular Instagram, with its rather catchy play on words, Rack of Glam, hopes to tackle the preconceptions that come with farming and meat production.
With almost 5,000 followers, Justine certainly showing everyone who had doubts that this is the career for her.
"I am trying to talk about good meat eating and good farming methods - you do not have to eat more meat, eat less and better," she says.
"My main thing is for someone to look at my social media and learn about the process and about the actual meat."
For such a traditional art, there are many butchers on Instagram with staggering followings, and it is, she says, almost cult like. It is also, though, a nod to the interest the general public have in what they are eating.
"I started following butchers to learn but you get in a rabbit hole. It is such a good community though," she says.
"My generation are more interested in where it has come from and how it is farmed.
"Older customers come in and want the standard mince for example, but younger customers want different cuts and to know about the breed. I think this is all down to cooking programmes and TV chefs."
View this post on Instagram
Rack of Glam is also to highlight that butchery is for everyone, and perhaps, she says, seeing a female butcher is 'interesting.'
READ ALSO: Careers: 3 women carve out their own career path in farming
"We are still trying to break that stereotype of women in meat - a customer could ask me a question and I will answer, but they will look to my manager for reassurance, but you have to be confident," she says.
"It is not their fault, though - I thought it growing up. You do just think butchers are men.
"This is about showing what I do as a job and also changing the idea of what a butcher should be."
An unexpected passion has also been realised. The whole farm-to-fork process has piqued Justine's interest, something she is now hoping to share with others.
She currently works at The Lambing Shed Farm Shop and Kitchen, in Cheshire, and 'loves knowing where the animals come from, and how they are reared and processed.'
"We are lucky because animals come from the farm for the farm shop and when you drive into work you can see all the sheep in the fields.
"Then they come into us, and you understand that cycle, but customers do not always understand that.
"It is crazy because kids will come and not understand that chicken is a chicken nugget or that sausages come from pigs.
"They all think you just get it from a supermarket, so that is also why I wanted to be on social media; so that people could understand where it comes from and appreciate how it has been farmed and butchered and appreciate what they are eating.
"I have really enjoyed this side of it, talking about the sustainability and ethical side.
"People love that idea of having a 'butcher, a baker, a candlestick maker' so people have to use them or lose them.
"You could go into a supermarket and see a nice farm name, but it probably has not come from there.
"With a butcher, you get a personal touch, and it is not that much more expensive.
"Spend a little bit more on better but a little less meat."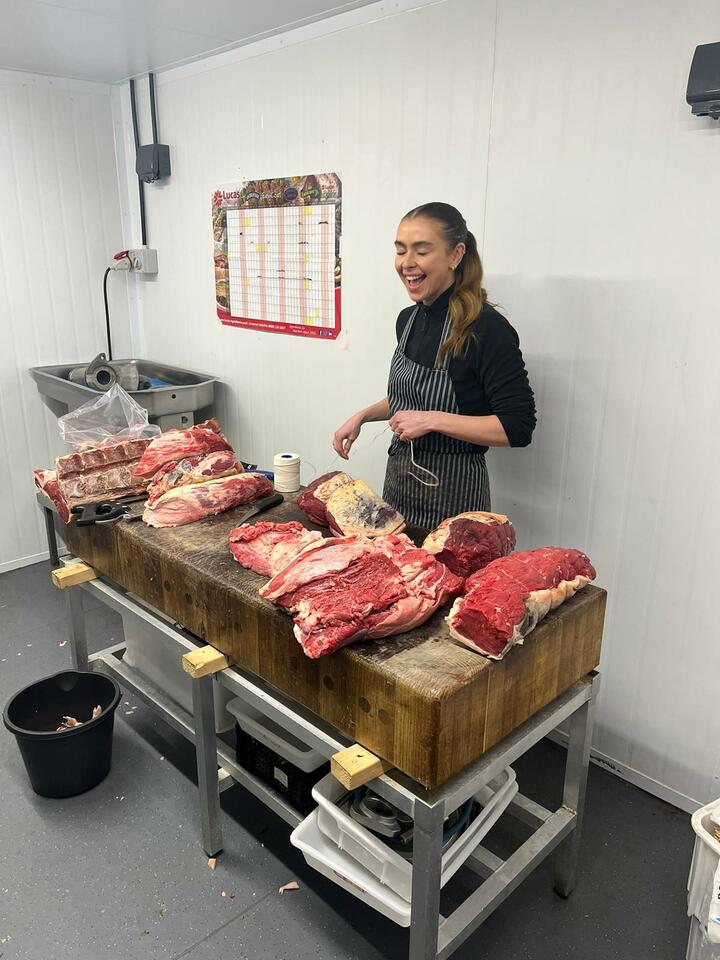 Justine originally signed up to an apprenticeship and she has recently had her exam so will soon find out if she has passed. She is also due to start her degree course - quite the career turnaround from a few years ago.
With such a vibrant social media presence and a fiery determination to match, what would she say to those who may be thinking of going down the same path?
She says: "Try it - I tried it and I am hooked.
"Do a couple of days in the butchery.
"You are learning a skill and a craft, and it is sad that this could die out but, as a young person coming into this industry, it is a good place to be. It is hard but I love it."