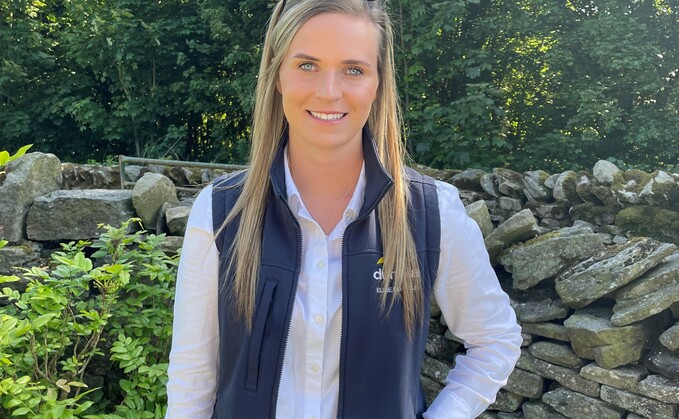 I grew up on our family farm in Giggleswick, North Yorkshire and, in addition, we have a farm in Malham.
Between the two holdings we farm just under 1,000 acres, a mixture of hill and lowland.
Currently, we lamb 1,500 sheep with a variety of breeds including Texels, Mules, Swaledales and Cheviots.
The majority of sheep lamb outdoors which is ideal for our farming system.
We also have a herd of 70 suckler cows which are mainly Hereford, Aberdeen-Angus and Belted Galloways.
We have also diversified, converting an old stone barn into a 12-people holiday let called Dallicar House.
After I left school, my journey in agriculture began at Harper Adams University where I studied BSc Agri Business.
I count these four years at university as the best yet.
The many memories and lifelong friends I have made is something I will always cherish.
The course was a great way to get my career rolling.
I had a placement year at Dunbia Sawley during that time, which allowed me to gain key industry experience and opportunities.
Working at Dunbia gave me exposure to the entire meat production process from field to fork, enabling me to work in different departments throughout the business.
This process has given me the skills necessary to be highly adaptive in many different working environments.
After graduation, I returned to Dunbia where I initially focused on research and development, participating in key industry leading projects.
I am excited to see how this research may shape the future of meat-eating quality and sustainability of the supply chain.
I am now an agricultural manager at Dunbia, where I work on retail accounts with farmer focus groups.
The farmer groups work on several aspects including sustainability and animal health to showcase their work to the wider industry.
It is great to see what processors support and work on in these groups and how that can be demonstrated further.
Dunbia has given me many opportunities to grow my career and supported me along the way.
I look forward to progressing and developing my skills further with them.
I have always enjoyed the social events linked to agriculture.
Young farmers and agriculture shows are a great way to meet new people, catch up with old friends and learn more from other farmers.
Coming from a rural heartland, I have always been passionate about livestock.
I feel it is important to back British farmers as they continue to supply the nation with high quality food with an ever-growing focus on animal health and farm safety.