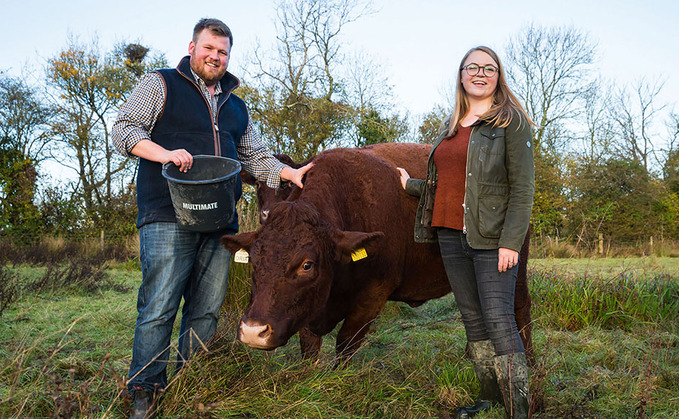 The search continues for a farm weve viewed a few small farms, however weve found that agricultural value and output is completely disjointed from the asking price.
One farm we viewed has increased in value by 100 per cent since it was last sold in 2014.
Even with the significant increases in the beef price, youre going to have to sell quite a few kilos to make up an average purchase price of 1.4m for 40.5 hectares (100 acres) with a house.
These levels of price inflation are just not sustainable for the farmers buying, and the market is becoming increasingly dominated by outside incomes or roll over development money.
There are a couple of farms coming up to rent but nothing with the major institutional landowners, which is surprising given the number of enquiries for the lump sum exit scheme.
A few land agents have mentioned that once the Basic Payment becomes delinked after this years application, there may be many more farms coming up.
Upland communities like the one we live in are incredibly rich; full of families and farmers living happy lives. However, they are vulnerable.
Our two-year-old is starting nursery in September, and there will only be five children his age in the school. It wouldnt take much of a reduction to see it become unviable.
This is why I am watching the unfolding debate in Dartmoor with trepidation.
Natural Englands pressure to remove up to 90 per cent of livestock from the commons or withholding Higher Level Stewardship payments is extremely worrying. In some parts of the South West, subsidy and environment payment makes up 62 per cent of farm incomes.
Without the support of Natural England, many of these upland farms will become unsustainable. As Ive already mentioned, its not feasible for local families to buy these properties so you will end up with a sad cycle of fewer families, fewer children and all of a sudden the local school will go and, along with it, all the other vital parts of the community.
With the support of Geoffrey Cox MP, who hosted a debate in Westminster on the subject, it does now sound like there is a way forward.
Isobel and I are delighted to have been invited to watch the Coronation from outside Buckingham Palace with other supporters of the Princes Countryside Fund.
We are looking forward to celebrating the Kings accession to the throne, especially given his long support for agriculture and rural affairs something we are all grateful for.