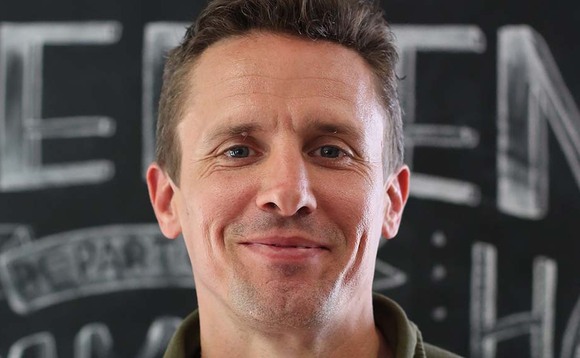 James Rutter is the chief creative officer at frozen ready meal specialist COOK
As you lace up your Nike trainers, pull on your Barbour, or fire up the Massey Ferguson, how often do you think about your own farm's brand?
Whether or not you own a pair of Nikes, a Barbour jacket, or a Massey Ferguson tractor, you have likely got an opinion about them. As well-known brands, they represent something to their customers and non-customers alike.
By choosing their products, you are saying something to the world, and to yourself, about the kind of person you are. This is not simply about the cost of making those goods, their functionality, or how expensive they are to buy. It is about the story they tell. 
Speaking at the AHDB AgriLeader Forum in February, my parting thought for the audience was for them to consider more carefully their farms' brands – to recognise their brand as a way to add more value to what they do and become less exposed to the uncertainties of commodities markets and Government support.
Whether you know it or not, and whether you like it or not, you already have a brand.
Your farm's story is out in the world through your customers, your suppliers and anyone who works for you. Ignoring this fact is one option. Or, you can see your brand as a potentially valuable asset, one that could be working much harder for your farm.
As I poured myself a coffee during the break at the AgriLeader Forum, two women (the third sister was at home minding the farm) approached me and asked: "Would you be interested in some higher-welfare pork from three sisters in Yorkshire?" 
COOK, where I work, has a long-standing and fruitful relationship with Dingley Dell farm in Suffolk, so sadly I had to decline.
But I was delighted to hear they were seeking to develop their own brand for higher-welfare pork; a dream they had harboured for years. This would start out very small, but it would be something to be excited about and to grow.
It would be a new revenue stream, one over which they have far more control than relationships with big processors or supermarkets.
Sure – it meant getting out of their comfort zone, but at COOK we have a saying: a comfort zone is a beautiful place, but nothing ever grows there. Instead, you could grow your brand, grow yourself and grow your business. 
It is common for people to think brands are just about a nice logo and design, and they are part of it. But far more important is the story you want to tell. So, to start thinking more deeply about your brand, here are a few questions to ask yourself:
·       What do you stand for as a farmer and as a person?
·       Where can you see an opportunity to create a product or service that is not a commodity?
·       What would be true, compelling and distinctive about it (it must tick all three)?
·       What type of person would be your ideal customer, what do they believe about the world and how can you align with their beliefs?
·       Imagine your brand is out in the world and succeeding, three or five years on. What does that look like and feel like, and what's happening around you?
There is not space here to go into the next steps. But, if you have answered these questions, you have got the beginnings of a great brand. I am happy to help if I can – just drop me a line at [email protected]