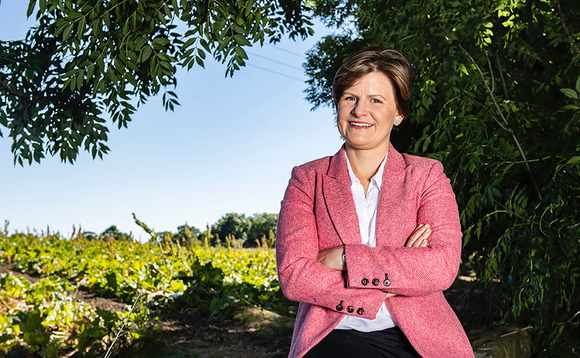 Hannah Senior is the creator of the Innovating AgTech and Plant Breeding Stories podcasts, available on all podcast platforms. She is a passionate advocate for Agri-Tech entrepreneurship. Her own company, PBS International Ltd, works with plant breeders and seed producers globally.
Have you ever seen a wild carrot? Its anaemic, skinny-looking root bears no resemblance to a juicy orange carrot we would buy today. Similarly, the wild relative of broccoli is unrecognisably different; a spindly herb.
Our nutrient dense grocery store staples became what they are through careful selection by generations of farmers and plant breeders but it took centuries.
Developing new crop varieties can take decades, but climate change, demographic transformation and economic shifts are happening on a dramatically quicker timeframe.
This is one reason we need the Genetic Technology (Precision Breeding) Bill to pass through Parliament. To grow crops in a more variable climate, with less labour and lower inputs, we are going to need every tool in the kit. In this context, gene editing is a valuable addition.
The Food Standards Agencys recent research showed that when the technology is explained, most people (74 per cent) are comfortable with gene editing, especially in plants. Public attitudes to gene editing often come from a lack of knowledge, muddling up issues and sometimes cynical manipulation of ignorance for marketing purposes. GMO free salt, anyone?
One muddle is the idea that allowing genetic engineering will put control of our food into the hands of multinational corporations.
Loss of seed sovereignty and questioning the implications of highly consolidated agribusinesses are entirely legitimate concerns. But it is a different issue to whether we should use a particular technology.
Ironically, concern about GMOs (gene editings predecessor technology) contributed to the wave of agribusiness consolidation from the 1990s.
Regulators concerned about safety made it so burdensome to launch biotechnology-enhanced crops, that only the biggest companies working on the biggest crops (mainly soy and maize) could afford it. So scale mattered, and companies got bigger.
By contrast, gene editing is faster, cheaper and more accessible. With appropriate regulation, smaller companies, startups, researchers and NGOs could use this technology to bring new varieties to market.
Its accessibility also means that dozens of orphan crops could be made more resilient and more widely grown did you know that 75 per cent of the calories humans consume come from just nine plants out of the 20,000 50,000 edible species? Diversifying our diets and our rotations is an important priority too.
A different concern is that intervening in a plants genetics is unnatural tricky, because natural is extremely subjective.
The carrots and broccoli we eat do not occur naturally.
The houses we live in and the medicines we rely on are not natural either. Whereas lots of unpleasant things botulism, starvation are definitely features of nature. Where do we draw the line?
Gene editing is a victim of its high profile.
Other scientific and agricultural techniques fly under the radar and are even permitted in many organic certification systems, often taken by consumers as shorthand for naturalness.
For instance, bombarding seeds with radiation to create mutant plants which, it is hoped, will show some beneficial traits I would argue that is more likely to cause problems than a surgical genetic intervention.
There are perfectly legitimate concerns about the implications of tinkering with such a complex system as an organisms genome.
There should be discussion about what appropriate uses and safeguards that might look like. Yet, these debates should be less about the tool used and more about the outputs and the implications for ecosystems, agricultural systems and food systems.
For all these reasons, permitting gene edited crops and animals is a no-brainer for me.
Gene editing will not solve all our problems: we also need to invest more in preserving genetic diversity, farming systems research and science in general.
But to achieve our sustainability goals, to sustain food production in a changing climate, to diversify the crops we grow, to reduce waste, to minimise disease, and to increase our food production gene editing is a useful, important, cost-effective tool. We would be foolish to turn our backs on it any longer.