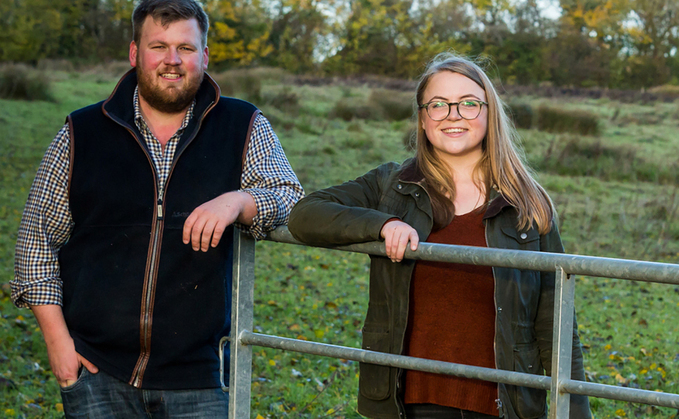 In early January, I had the pleasure of spending two days in Westminster meeting MPs and special advisers to make the case for securing farm incomes and creating space for nature.
I turned up in London, fresh after a long train journey, from Exmoor.
I experienced an extremely embarrassing moment as I arrived at Portcullis House, as while going through security I was pulled aside by two armed police officers who promptly asked me to explain why I had shotgun shells in my jacket pocket.
I thought I might spend the remainder of my trip behind bars, but thankfully they accepted oversight and allowed me to collect them on my way out.
When I did get through security, I was able to meet with several MPs, all of whom share the same attitude that farming is the solution to our food security, nature decline and carbon sequestration problems, but that it does need support from Government, not just financially, but through reduced regulatory burden to achieve all three.
It is great to have this support for the rural community, not just from MPs of rural constituencies, but more urban areas as well.
It is testament to the work of organisations like the NFU, National Sheep Association and the Tenant Farmers Association for their work on educating our lawmakers on the challenges that farmers face.
One issue I raised was the enormous price fluctuations that farmers are currently experiencing. Beef farmers are riding high, with prices never before seen at this level for a second year in a row, whereas the pig and poultry sectors have been operating under the cost of production line for a while and we are seeing supply shortages brought on by reduced production.
With the reduction of Basic Payment Scheme, which still makes up a third of incomes generated on our farms, now reaching its final years, it was good to see several announcements about environmental payments.
With increased payment rates for Countryside Stewardship, a 1,000 one-off payment to support applying for the Sustainable Farming Incentive, as well as new options as part of the roll out of Environmental Land Management schemes, it is encouraging that the reaction to all three of these announcements was met positively by the farming press and with some scepticism from the environmental lobby.
That is a sure sign that the Government is on the right track.