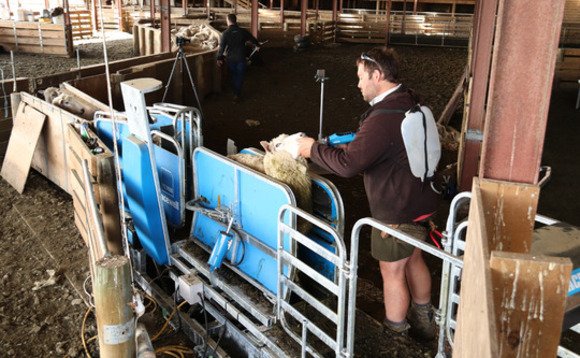 Te Pari Products manufactures a premium range of livestock handling equipment and animal management systems that reduce labour requirements and improve on farm profit.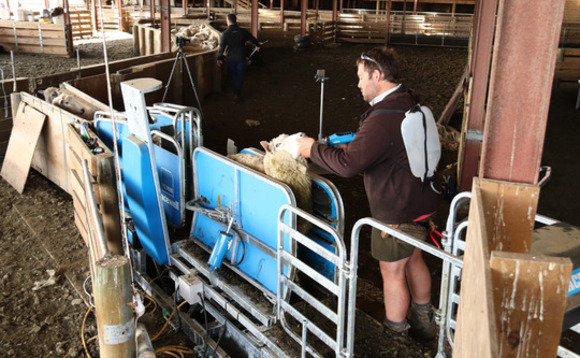 Te Pari Products manufactures a premium range of livestock handling equipment and animal management systems that reduce labour requirements and improve on farm profit.
The Te Pari UK branch is based in Scotland and sells direct to farmers throughout the UK
The Te Pari promise is simple: it works, or they take it back.
This no-nonsense, straightforward approach is just part of the reason why Te Pari has managed to grow from very small beginnings to a company renowned worldwide for its cutting-edge, quality New Zealand-built cattle and sheep handling equipment and animal management systems.
Established in 1980 by the French family, Te Pari is the Maori word for the cliff or the bluff and was taken from the name of founder Pete Frenchs farm - the birthplace of many of the ideas for the companys first products.
In 1997, the Blampied family purchased the business and the third generation of Blampieds are still part of the company today.
Te Pari remains a 100% family-owned business and one which is recognised internationally for exporting New Zealand agri-tech to the world.
Jeremy Blampied, global sales and marketing director says: When you buy a Te Pari, you arent just buying a piece of equipment - youre buying a solution.
Whether its safety, quality, efficiency, innovation or other benefits, Te Pari goes above and beyond to ensure you can choose the solution you need.
Our mission is to help livestock producers improve on-farm profitability and efficiency by providing a seamless livestock-handling solution backed with trustworthy support.
The Livestock Handling Equipment range includes cattle yards, cattle crushes, cattle headbails, sheep handlers and sheep auto drafters.
The auto-drafting sheep and cattle handlers enable producers to reduce labour requirements and significantly improve efficiency.
Harry Morgan, shepherd at Beeswax Dyson Farming, near Bath, can process around 450 sheep an hour through his Racewell Handler and auto-drafter.
He says: Being able to run through 450 sheep easily in an hour is a big plus point big jobs, which you think would take ages, really dont. And this machine doesnt get tired, like we do. If youre a big commercial operation like us then collecting data is key because the fine detail can make a difference to the numbers.
Chris Edwards from the Vale of Glamorgan farms 1,800 breeding ewes and 700 head of cattle in a family partnership. He decided to purchase Te Paris cattle crush, The Titan, to help weigh, vaccinate, and worm his herd.
The crush has helped our decision-making, he says.
Its easy to weigh regularly, keep an eye on our daily lightweight gains and the performance of the cattle and ultimately selling the cattle at the correct weights to the correct markets, hitting the specifications that the supermarkets demand and eventually coming through to more profit.
"I bought my crush through the Te Pari agents in the UK and they were great.
They took me to their farm to look at the crush before I bought it.
Te Pari also manufactures innovative animal management systems including weigh scales, integrated electronic tag readers and auto calibration dosing technology.
The award-winning Te Pari Dosing Gun makes dosing easy, fast, and accurate, helping producers ensure correct treatment application.
Renowned for our customer service and technical support, our reputation for always delivering an unrivalled experience is something we are extremely proud of, says Mr Blampied.
We stand by our product and services.
If there ever is an issue with anything associated with our equipment, we dont avoid it like other companies may do.
Our qualified Technical Support team provides the best service possible with quick responses and flexibility for your needs.
Trustworthy customer support is the Te Pari difference.
Visit www.tepari.com for more information.
See More: