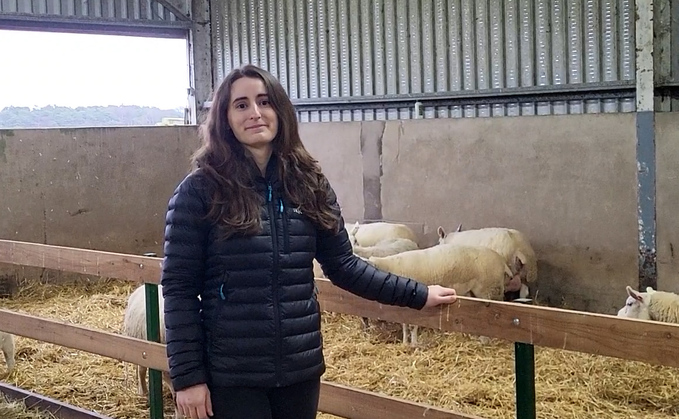 Messrs T.I. Wetherell and Son is a family farm in Cumbria with a beef and sheep enterprise. It has won funding to research the production of natural fertilisers.

The 283ha (700 acre) farm is runs 50 cows (100 followers) and 1,000 breeding ewes. About 90 per cent of the farmland is permanent pasture and the rest temporary leys and woodland.
The farms herd of pure Herefords are raised on a grass-based system and are grass-finished. A minority of lambs are cereal-finished but the business is looking to move onto a 100 per cent grass-based system with improving soil health and greater grass mix diversity.

Megan Wetherell explains: Our current fertiliser plan is using NPK compound fertiliser combined with farmyard manure (FYM) and slurry. Due to synthetic fertiliser prices over the past year, we relied solely on FYM and slurry which yielded a sufficient amount of grass for hay and silage for the coming year.

However, the success of this year is likely due to the great growing conditions that we were fortunate to have in Cumbria. This is unreliable for the future and we are therefore looking into an alternative fertiliser plan which does not require synthetic fertilisers. Not only do we think this will be cost beneficial but will also help towards the sustainability aims of the farm.

In the past they have explored the option of using biosolids and chicken manure didnt deem it viable.
The funds will be used to explore the production and use of natural fertilisers made from plants including, but not limited to, comfrey, calamint and nettles. The plan is to grow the plants, process into liquid fertiliser and deliver into the soil. Every stage of the process will take place on the farm to make it part of the farms system, she says.
Below is Megan's vlogs, you can follow Megan's progress on this page and that of the other winners in the SSFF hub here
Journey to Net Zero Competition Winner - Megan Wetherall
June 2023 Update
May 2023 Update
April 2023 Update
March 2023 Update
Introducing Megan Wetherall