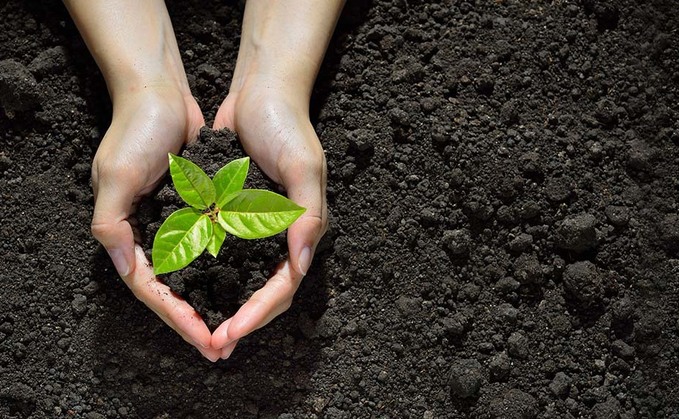 With farmings role in caring for the countryside under the spotlight like never before, this months #FarmingCAN special feature looks at some examples of projects around Britain which have nature-friendly farming at their core.
Nurturing nature is in farmers DNA, with families maintaining and improving rural landscapes for as long as they have been producing food.
Caring for more than 70 per cent of Britains landscape, businesses across the country are constantly innovating and investing in nature, from regenerative agriculture with a focus on enhancing the soil, to silvopasture (which is the practice of grazing animals in forests and around trees) and reversing habitat decline.
Spotlight
But the spotlight is on this environmental work like never before, as policy shifts, driven by Boris Johnsons vision of being the greenest ever Government, and farmers are rewarded for ecosystem services and other natural capital benefits their businesses provide.
CLA director of external affairs Jonathan Roberts said: Without doubt, there is a real desire across the rural sector to introduce nature-based solutions on their land to increase biodiversity and help tackle climate change but this can only be possible through the right policies and support from Government.
To successfully navigate the transition from direct payments to the Environmental Land Management (ELM) strategy, there needs to be a balancing act between rewarding those businesses that are already operating to high environmental standards and supporting others to improve their environmental credentials.
Deliver
NFU vice-president Tom Bradshaw said: Rural Britain and the thousands of farming businesses that lie at its heart deliver so much for the nation.
Moving forward, it is essential their role is recognised and truly valued by Government as it sets new agricultural policies.
If we are serious about levelling up rural Britain, the new Environmental Land
Management scheme will need to play a central role in that.
That is why the scheme should be accessible to all farmers and reward them for the role they play as food producers and as custodians of the countryside.
It should allow farmers to choose which environmental measures work best on their farms, at the same time as enabling sustainable food production.
Farming with nature
Cumbrian dairy farmer James Robinson said 'farming with nature' was an ethos integral to his business and many others across the country.
He said: "We all care about nature; we are part of it whether we think we are or not. Farmers control more than 70 per cent of UK land, so we are best placed to do great things to maintain, create and improve every single type of habitat imaginable.
"Farming is enough of a battle with the available hours in the day, without spending time doing something for nature. But often it does not take much to make a real difference."
Mr Robinson highlighted simple measures, such as not flailing hedges until birds have had chance to feed on the fruit and nuts and leaving the grass uncut and long in silage field corners and on rough banks to provide a habitat for moths and small mammals.
"Once we start taking notice of the things we see in nature as we go about our daily working lives as farmers, we quickly become invested in its future," he added.
"We see how the small things we change can make such a positive impact on individual species. And once we can see the impact, it also becomes addictive.
"Everything is linked. Being able to create habitat is a privilege which, as farmers, we should embrace; we are able to do so much."
Visit the #FarmingCAN hub here