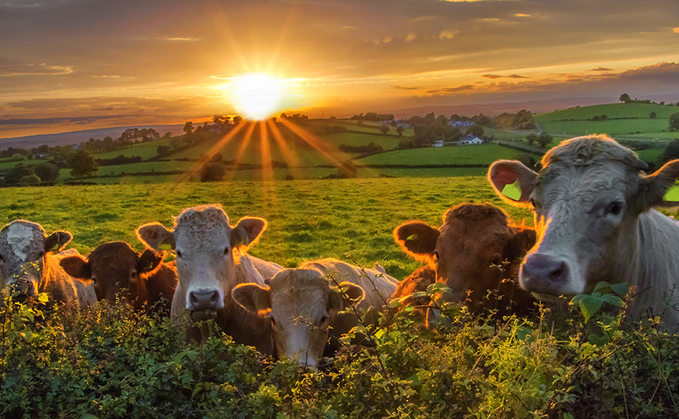 In times of uncertainty in agriculture and with a drive towards net zero, there are opportunities for positive change. This is something Harper Adams University, Morrisons, NFU and McDonalds are providing through the School of Sustainable Food and Farming. Ruth Wills reports.
Although not a physical school, a virtual platform is aiming to bring together Harper Adams University academics with key industry partners to help address the challenges facing the industry.

The School of Sustainable Food and Farmings (SSFF) vision is that it will support the whole supply chain on its journey towards net zero.

The SSFF has four pillars, to which experts are allocated in educating the younger generation, upskilling the current workforce, research to find solutions to the challenges farmers are facing and promoting change through government policy.

Virtual courses will cover a wide range of topics, including carbon sequestration, the potential of green energy production on farms and understanding the value of carbon. On-farm learning with university tutors will take place to offer real-world practice and the courses will be run by the UKs leading experts in agronomy, veterinary practice and nutrition.
Get involved

To get involved, head to schoolofsustainablefoodandfarming.org to see a range of upcoming events both in person and online, as well as a series of knowledge exchange videos covering topics from grazing to fertility.
Four key areas of SSFF
New talent
This looks at educating the younger generation on where their food comes from, as well as careers available within the industry.
Upskill current workforce

This focuses on the current workforce and providing education via virtual and in-person learning.
Research

Research will be carried out to help find solutions to challenges experienced by the farming community, like becoming more sustainable and regenerative.
Influence
Finally, the SSFF will be working with policy makers and influencing how Government develops policy.
Spotlight: Morrisons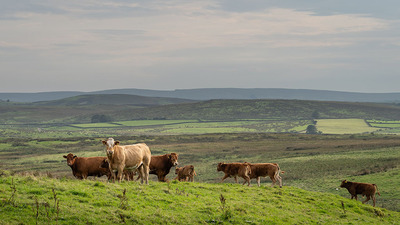 MORRISONS has committed to become the first supermarket to be supplied by net zero British farms by 2030.

Sophie Jenkinson, agriculture, fisheries and sustainable sourcing specialist at Morrisons, says: This is a significant move and it isnt far away. Were looking at our direct supply chains such as beef, pork, eggs, some vegetables and soft fruit.

As the business is working with the latest technology and research, it wanted a place to make this information available to the wider industry, she explains.

The SSFF will therefore be supporting Morrisons net zero farmers, with workshops and access to the latest technology.

The challenges facing farmers is something those behind the SSFF want to help ease.

She says: There are external pressures on farmers to become more sustainable, whether thats through lower emissions, carbon sequestration, soil management or biodiversity.

There are a lot of conversations going on about the industry but it sometimes feels like the industry doesnt have a chance to contribute to those conversations.

Morrisons has already been running health and fertility workshops with its beef and lamb net zero project farmers.

The SSFF is somewhere the community can go for information on how they can improve their own system and find different parties working together for common goals.
Spotlight: Harper Adams University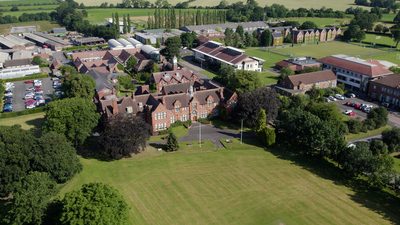 HARPER Adams University (HAU) has set a target for reaching net zero by 2030, so an important feature of the SSFF will be showcasing what the university is doing to reach that goal.

Rose Judeh-Elwell, school business manager at the SSFF, says: It is not telling farmers what they should be doing or the perfect way to do it - it is a learning curve.

Sometimes we will try something and it wont work; its part of the visibility that people can see and learn from that too.
There is an opportunity for both virtual and in-person learning.

She says: Anyone who is operating in the supply chain, can access courses at all levels, whether thats someone who wants to develop their career or someone looking for practical solutions to implement on their farm.

That could be through video tutorials, webinars, workshops or bite-sized learning on-site, right through to degrees and apprenticeships.
As a university, HAU has a lot of experience with course development, which positions it well in helping to develop and deliver the courses. Were working with the farming community and our steering partners to understand what the sector needs. Were looking reactively in terms of what is needed now, but also what is needed for the future.

HAU will be heavily involved in the research pillar and so far has had eight projects funded, which range from feed additives to plastic reduction.

The idea will be to feed back the results we have to farmers, so we can make some real-world suggestions and changes.
Spotlight: NFU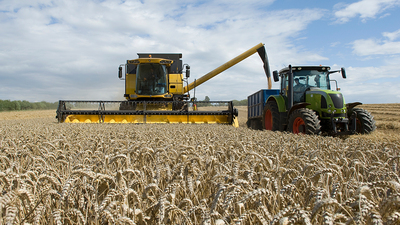 THE SSFF fits in well with the NFUs net zero by 2040 ambition, particularly the drive for productivity and resource use efficiency.

Jack Watts, agri-food policy delivery manager at NFU, says:
We see the school having a huge impact in driving productivity in the industry and reducing emissions from production. We want to reduce emissions from agriculture as much as possible, before the industry needs offsetting.
It is powerful and we see it as good for driving carbon out of the system as well as cost competitiveness.

The SSFF will put these ambitions into a commercial setting. He says: Coming into what is huge inflation, the pressure is on the industry to reduce emissions.

With inflationary input costs, particularly in nutrition, a drive towards a circular economy will be something the projects will cover.

Recovering nutrients from livestock manures, adding value to them and then getting them back into the growing system will lead to a more circular economy that will deliver for everyone.

Despite uncertainty over the future of agriculture, there are huge opportunities for the next generation.

They need a different set of skills to the previous generation, like carbon accounting and driving systems in a post-Brexit world. There is huge opportunity for the school to be upskilling and inspiring what we see as a very ambitious next generation of farmers.

While the NFU will help to steer some of the projects and invest in those which link to its net zero target, a big role will be with policy.

The fourth pillar is all about having influence, particularly if cash is involved from the Government it will be demanding a lot of evidence and a strong business case to demonstrate policy changes.

There is a huge role for the school to tell a story of what is possible in productivity and to hopefully get investments going forward.

The SSFF will become a tremendous resource for businesses, particularly because systems changed post-Brexit.
Were now seeing massive input inflation, which crystallises that farming businesses are going to have to evolve their production systems to stay relevant.

Its clear the school is good for everyone its very rare to see this kind of investment for the whole industry to benefit.
Spotlight: McDonalds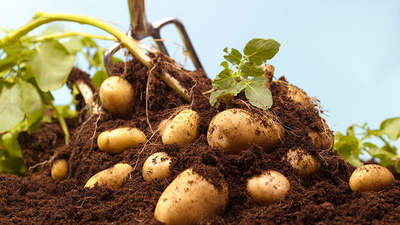 BRITISH agriculture is critical to McDonalds, which has committed to buy British potatoes and dairy to increase brand trust and provide good quality ingredients, says Harriet Wilson, agriculture and sustainable sourcing manager at McDonalds.

We have a massive challenge to reach net zero by 2040 and we are all working in the same direction so it made sense to come together for greater impact.

This means activity can be catalysed at pace.
The idea of the school is to not only disseminate research but to bring on board experts who are really pushing innovation and technology to find solutions.

We can collectively invest in research and share the findings with farmers. Then the next level is to support farmers by making sure its reflected in policy and incentivised accordingly.

The net zero commitments are at the core of the SSFF, says Ms Wilson: It is about making sure we can source from resilient British farmers and that we have a pipeline diverse talent coming into the sector to support the production of food. Its also important to be bringing new ideas, solutions and putting innovation into practice.

And this is all part of creating an inclusive culture.
Sometimes with retailers, it can be a bit of a club either youre involved or youre not.

But with the SSFF its about transferring learning as far and wide as we possibly can its for the whole farming industry.
About the sponsorship
MORRISONS is a huge champion of British farming and is headline sponsor of 24 Hours in Farming and a sponsor of #FarmingCAN.

Both campaigns aim to showcase the fantastic work British agriculture does to keep the nation fed, as well as the vital role the industry serves for our economy, communities and landscapes.

Morrisons is one of the UKs largest food retailers serving millions of customers each week.

The business says: Uniquely, we source and make most of the fresh food we sell through our own manufacturing facilities. This helps us maintain our commitment on only selling 100 per cent British across our fresh beef, lamb, pork, chicken, eggs and milk.

Because we make food ourselves, we have built up many long-term relationships with British farmers, making us British farmings biggest direct supermarket customer.