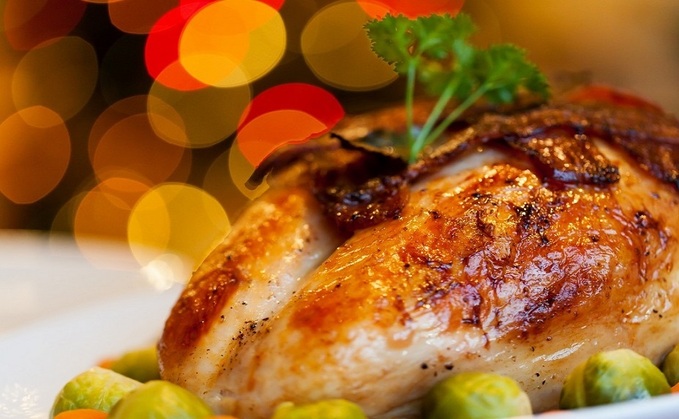 Families have been urged to buy British, local, whole turkeys this Christmas to get best value for their money.
On the NFU's Buy My Turkey Day on November 17, turkey producers have taken to social media to showcase their farm fresh turkeys and urge the public to buy from their local farm.
Local producers and farm shops can be found using the NFU's online Turkey Finder.
Farm shop
NFU turkey group chair Jonathan Smith said: "Even though it is only November, turkey producers across England and Wales have been busy rearing and caring for their birds and preparing for the festive season.
VIDEO: Want the perfect turkey this Christmas? This butcher shows you how to do something a little different
"Turkey is a fantastic choice for your Christmas dinner, providing a delicious and nutritious meal to share with the whole family.
"By buying a British turkey directly from the farm where it has been produced, you will be backing British farming, helping a local business and providing a boost for the rural economy."
Christmas turkeys
With the current cost of living crisis, shoppers were being encouraged to buy a whole bird to get the best value for money.
Mr Smith said: "The versatility of turkey meat means that once you have enjoyed your Christmas dinner, there are plenty of healthy, tasty dishes you can try with any leftovers to make sure all the fantastic meat is put to good use.
See also: Shoppers look at alternatives to traditional turkeys
"Shoppers can use the NFU Turkey Finder to quickly locate their nearest producer and buy a turkey direct from the farm where it was reared.
"If you are buying a turkey from your local butcher, ask them if it is British and which farm it has been sourced from.
"If you are buying from the supermarket, make sure to look for the Red Tractor logo and the Union flag to ensure you are getting a great tasting British bird for Christmas, reared to some of the highest standards."
See also: Opportunities and challenges for turkey farmers in 2023