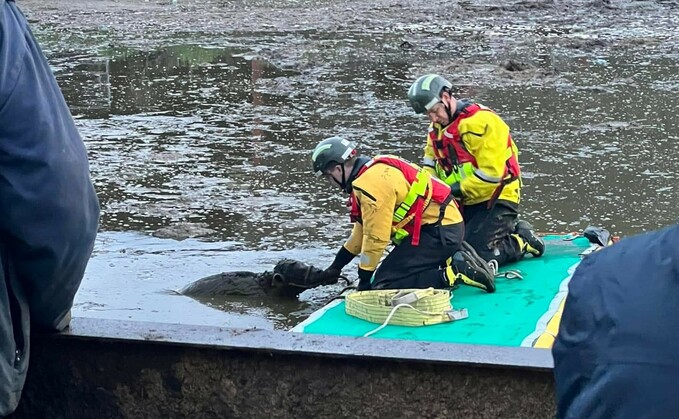 Firefighters embarked on an animal rescue mission in Shropshire after a calf had managed to fall and get itself stuck in a slurry pit.
Shropshire Fire and Rescue Service said they received a report of a calf which had fallen into a slurry pit at a farm in Pontesbury on Habberley Road at 6.04am this morning (November 9).
Amber Watch alerted at 06:20 to reports of an animal rescue near Pontesbury. This was part of a make up call from our wholetime @SFRS_Wellington crew who required extra assistance. 1x calf had fallen into a slurry pit so 2x firefighters were sent out on the inflatable skid...1/2 pic.twitter.com/MrPG58GunR

— Wellington Station On-call (@SFRS_WL_oncall) November 9, 2023
See also: Cattle rescued after farm fire in Kent
Two firefighters said they wore dry suits and used an inflatable rescue path to reach the calf and bring the livestock back to land.
Once rescued, crews said the calf was washed with a hose before being wrapped in animal feed to keep dry off.