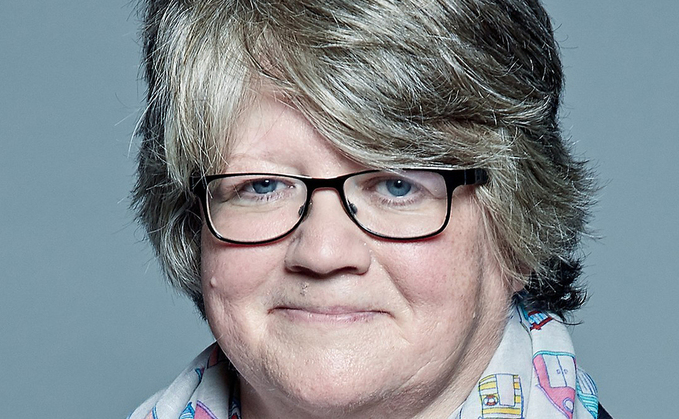 Defra Secretary Therese Coffey has criticised rainfall coming from the East for the Government's 'miscalculation' on dealing with severe flooding from Storm Babet.
Farmers have been badly affected from the ramifications of Storm Babet with severe flooding to fields, crops, businesses and homes.
View this post on Instagram
Police Scotland confirmed Scottish farmer Wendy Taylor had died on Thursday (October 19) after being caught in the storm when her body was recovered from the Water of Lee in Glen Esk.
Speaking during an Efra committee on Tuesday (October 25) on the response to Storm Babet, the Defra Secretary said the Government had been good at predicting rain coming from the West 'like a fine art'.
However, she mentioned the Government 'did not have quite as much experience' on predicting rainfall coming from the East.
The Defra Secretary admitted the Environmental Agency had moved assets - including pumps - to parts of the country it thought would be flooded to alleviate the problem during the Efra committee..
"We are very good with the Met Office and the environmental agency at flood forecasting - predicting weather normally - because most of our rain tends to come in from the west," Ms Coffey said.
"We have got this pretty much down to a fine art.
"(However) rain was coming from the other way.
"And we do not have quite as much experience on this.
"Therefore, our accuracy in predicting where such heavy rain was due to fall was not to the same degree as if it had been.
"So the Environment Agency had moved assets from parts of the country more towards Yorkshire and the North-East and that way.
"But I am conscious that there were still some places that felt they could have done with some more pumps."
The Defra Secretary said £2.6 billion had been invested into flood investment after severe flooding from 2013 - with a further £5.2 billion spent to protect homes and businesses over the next four years.
Ms Coffey also added the Government would implement a 'rapid review' into the response to Storm Babet.