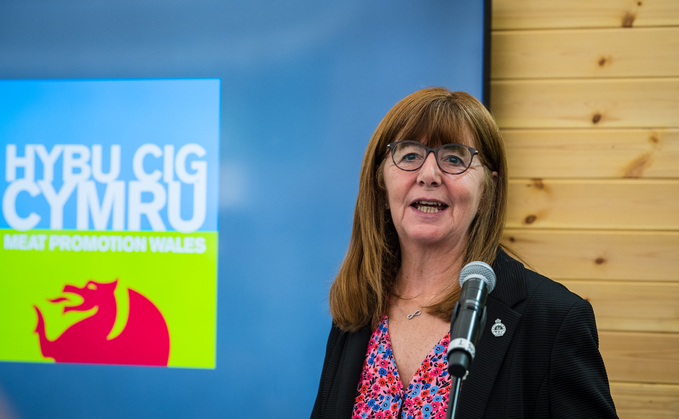 Livestock farmers and vets have been urged to 'redouble their efforts' when it comes to tackling the 'slow progress' of bovine TB in Wales.
That was the message from the Rural Affairs Minister Lesley Griffiths on the opening day of the Royal Welsh Show for how Wales should be tackling the spread of bTB.
Ms Griffiths said 'progress' continued to be made, but acknowledged it was 'slow'. She singled out the 'vital role biosecurity' played in eradicating bTB in Wales.
For Pembrokeshire fourth generation dairy farmer Steve Evans, whose farm had recently gone down with bTB after five years bTB free, this provided little comfort. He said he was doing everything he could but farmers were being 'handcuffed' by policy.
Bovine Tuberculosis
"You cannot expect a different outcome when they are not prepared to change anything," he said.
For many farmers, it was a bitter pill to swallow then, to hear Defra Secretary Therese Coffey say that badger culling would 'continue' in England'.
Ms Coffey said she would not be held by 'deadlines' from her predecessors on the cull and would be 'driven by evidence and science'.
Dairy farmer and chair of NFU Cymru bTB focus group Roger Lewis said the Welsh Government would use 'every statistic to paint a different picture' and highlighted the latest Defra figures Defra showing the impact of English policy on new herd breakdowns.
He was surprised to hear the Minister admitting to progress being slow, adding it showed it now needed to do 'something different'.
"My best hope is a new technical advisory group will be coming in and will be given the opportunity to look at everything," he said.
Badger cull
First Minister Mark Drakeford said he was not convinced a badger cull would be effective.
He said there were a 'repertoire of things' they were doing including the badger vaccination programme and cattle vaccinations coming.
"I am afraid the constant refocusing of the discussion on badger culling prevents us on being able to focus on the other things we should and could be doing," Mr Drakeford said.