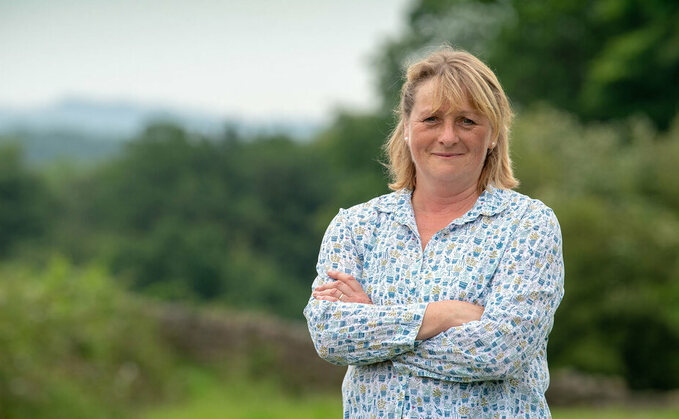 It has been one of those fortnights when every job takes far longer than it should do.
Calf feeding takes longer because you have got a calf that is not doing well, so you are back bottle feeding it and even that is difficult. Jersey breeders will not be surprised to learn it was a ginger one.
Ben takes the mickey out of me because I like to keep the Jersey calves in the nearer pens whereas the hardy Holsteins are put at the far end of the calf garden.
Every committee I sit on seemed to have a meeting in the last two weeks, either in person or Zoom. It is a sign that things are definitely getting started again.
However, I am convinced part of the reason I am struggling is another bout of Covid-19 about a month ago.
There were negative tests and no official symptoms, but I did feel under the weather.
February weather did not help anyones temper and I had not been listening to my own advice about taking vitamin D tablets, so I am sure that is also a contributing factor to my low mood.
We are often so busy looking after the animals that we forget about ourselves.
Spring
Better days in March mean sights are on spring work, but all with a massive question mark over it.
Stephen rather cleverly got some fertiliser sorted so that is one thing, but the diesel will be another though.
Better weather also means the milk hut is busier, which brings a dilemma. When do we put the price up? We went up by 10p a litre in September and are thinking another 10p in April, but how will our customers be coping with price rises?
Admittedly we cater for relatively well-off people but not all are.
I guess we will have to look at the position at the end of the month.
Plunge
I had hoped I would have some good news about my Farmer Time calls, having finally decided to take the plunge and register for this excellent scheme.
I was matched with a school in East Yorkshire and was initially apprehensive because it was a reception age class of four to five year olds, but having chatted to the teacher and done the recommended technology test run, I was set to go.
The first call went reasonably well, although the class were disappointed to find I only had calves and cows to show. I ended up bringing one of our infamous farm cats in front of the camera in desperation.
That first call lasted 10 minutes and was hard work. So for the second call I prepared lots of things to show them, had some calves ready to feed and made sure both cats were handy.
Unfortunately the school added a second class on to the call and my dodgy signal and ancient smart phone could not cope with all this extra data and the connection was lost completely.
If I ever needed a sign that I had probably taken on something that was too much for me that was it.
So for now I have come off the scheme.
It is a shame as it is a great thing to do if you have a bit of spare time, good connectivity and the right age children.