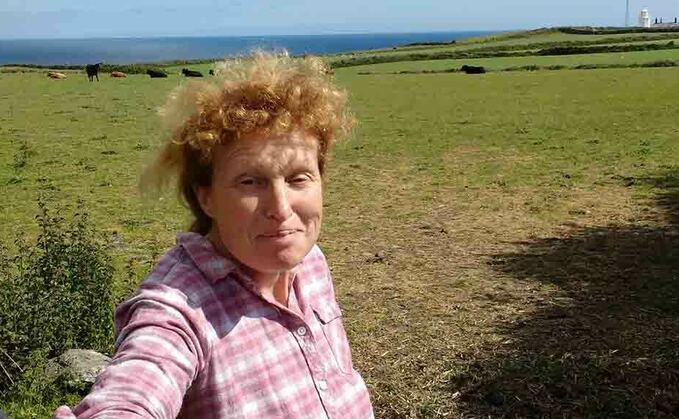 Resilience seems a popular word recently. Looking it up on Google tells me it means 'the capacity to recover quickly from difficulties; toughness'. I quite like that and to me it sums up farming.
Business resilience has been much on my mind recently, with some of the local village businesses sadly not reopening and all having different approaches to getting through the pandemic.
Cornwall has been jam-packed and we have had a short but good summer season, but it has taken a lot of adapting and changes to get through.
Local cafes and pubs seem to be focusing on simple menus, outside eating or takeaways, extended hours and reduced staff to keep costs as tight as possible.
Our pub landlord has used his carpentry skills to build an outside bar and kitchen, survival all seems to be about being innovative and adaptable. It seems that the more layers of management a business has, the less adaptable it is with redundancies affecting the bigger companies.
With an increased trade in the tearoom and better beef prices, our farming is looking slightly more positive after a difficult two years.
Reading the press and talking to our landlord it must be us being rubbish farmers, but low prices and extremes of drought and wet weather have made coastal farming challenging.
How much harder can we work to pay a rent which is based on figures that are unachievable only eight years after we tendered for the farm? Is it the end for mixed family farms?
If you believe the consultants, it certainly is, with specialisation and big contracts the only way to go, or maybe it will be all about park keeping that the environmentalists want with rewilding and well-being. Subsidy reform and the mish-mash of the Environmental Land Management scheme is a terrifying prospect.
I see no way of making tenant farming viable, unless landlords accept rents have to reflect a true agricultural value, not just collecting subsidies to hand over to them.
Going against the experts I have a feeling the future could be bright for mixed family farms. It is not going to be easy or the same. In fact, it is going to be tough, but that is what we are good at, if we can adapt and take opportunities as they happen.
The fascination of programmes about farming families demonstrates how much the public loves the whole ethos of families working together. This love just needs to be turned into real support.
Read those articles about super farmers, laugh at the matching Schoffels, but also take out the useful information and change what you are doing. I am a fan of simplifying but that may not be your style. It does not matter, it is about adapting your business to survive.
Consultants are not all bad, sometimes you need the extra help, experience and hopefully non-emotional involvement.
For the first time I am feeling that although farming's future is a series of unknowns, so is every other business in the country, but with some farmer-type determination I think we are well-equipped to survive.