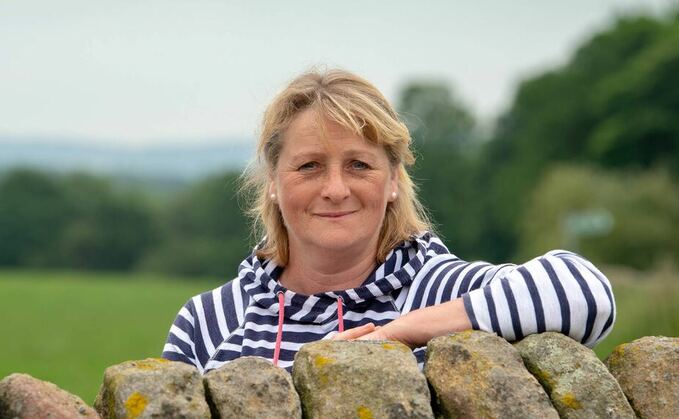 The ongoing saga of footpath signs continues.
All the ones we put up at the end of April have gone, so Stephen decided to write cryptic messages on the back of them, (we use the Farmers Guardian Take the Lead signs) along the lines of 'smile you're on camera' and 'naughty naughty'.
All these have now gone too. So we are about to go round again, having also got some new ones from the NFU. We'll have to see if it makes a difference. It's become a bit of challenge.
With most of the cattle outside now, there are currently no animals for customers to view from the yard, other than at milking time.
One mother recently told her young daughter, who was hoping to see a cow or two, that the cows were on their holidays.
I found this a worrying narrative and although I was quick to point out that the cows were just in a field close by, it shows how much ground there is to cover between town and country.
We have an ideal situation here in which to educate the public. We have thought of producing some infographic boards to put on the farm's footpaths, but given the above problem, we are reluctant to put in the resources.
If anyone could point me the direction of anything we could use, I'd be very grateful.
We've had a vet student on farm for part of her pre-clinical extra mural studies. It's a little bit more work having explain things as you go along, which is often no bad thing as it good to check yourself sometimes. Besides, I've always been happy to take on young people for work experience, just like when someone gave me that opportunity, many years ago.
Among all the regular jobs, we've taken our first cut of silage and at the moment we have grass down which will possibly make hay.
I was delighted to be chosen to be part of a photography exhibition which will be displayed at The Great Yorkshire Show next month. Many thanks to Kate Dale from the Yorkshire Agricultural Society and Yorkshire Women in Farming for organising this.
A very talented photographer, Lucy Saggers, followed me round for an hour or so taking photos, from setting up the vending machine, feeding heifers and taking calf jackets out of the washing machine. It will be very interesting to see the results.
A year ago I would be very apprehensive about having my photograph taken, however this column has certainly helped with that.