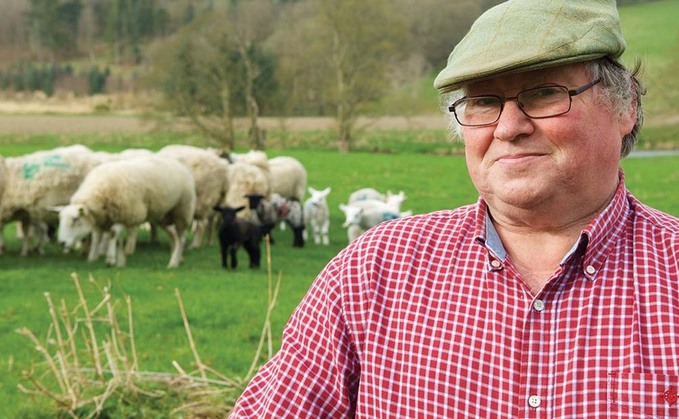 We have now almost completed the spring work, with spring barley coming through the ground fairly evenly and its top dressing of fertiliser being applied at the end of last week.
I am sure it would look much better if it got a nice soft night's rain and the 5,000 graylag geese which have taken up residence in our parish would go to wherever it is they go for the summer months.
I cannot ever remember such a long period without significant rainfall in our area and the drought has been coupled with strong winds most days, which are drawing out the small amounts of moisture there is left in the soil.
The ground for the 12 hectares (30 acres) of organic carrots has been prepared and is currently under black plastic. Our wholecrop for our winter feed for the cattle was sown 10 days ago with the grass seed on three days later.
The surface in these fields is just like talcum powder. Serious prayer will be required for germination to happen.
Lambing is all but over, with four stragglers left. The lambing has very much been a game of two halves, with quite an easy first half with very few problems, but the second half has had more than enough to make up for the easy first half, including our first caesarean since we gave up breeding pure Suffolks almost 20 years ago.
Our catalogue of disasters over the past week has not improved our frustration with losing two ewes on their backs in the night, their udders eaten off before morning.
We have also had three strong lambs in the same field taken by foxes. A pair of lovely black Cheviot Mule ewe lambs were the victims on Wednesday and Thursday nights last week.
The cows are working away at calving and some day soon we will hopefully have our first Beef Shorthorn cross calves.
Our on-farm butchery has remained open but with some significant changes. With no markets being available and unlikely to happen for many months to come, Rob and his fiancé Morag are trying hard to promote the meat on Instagram and Facebook, with orders steadily coming in.
The shop has also changed from self-service to us doing the handling of the produce. Most meat now leaving the shop has been pre-ordered and most payments are being taken by contactless card or BACS to ensure as little handling in the operation as possible.
This year is turning out to be difficult for many reasons, especially with all the uncertainty caused by the coronavirus.
We took the decision to move the ewes and lambs which we were hoping to sell by live auction onto our summer grazing as, at the moment, there is no guarantee there will be any sales, although the market is hoping to attain permission to hold one.
Private sales may be a possibility, but grass growth will need to improve first.
Stay safe.