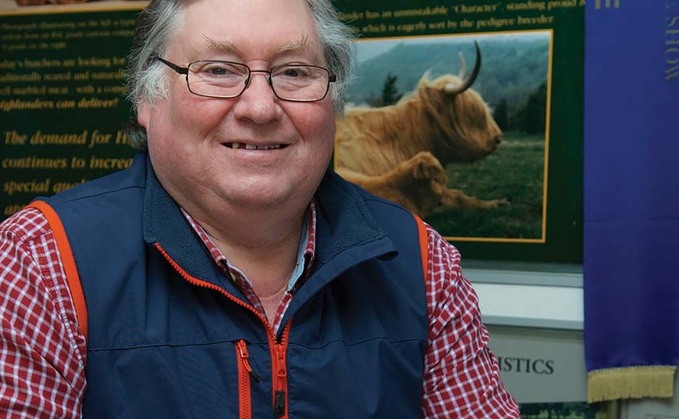 The lockdown of most of the nation's population will hopefully have the desired effect of slowing down this hellish virus.
The effect so far on our business has been the additional sales through the farm shop, where many customers are spending double that of normal.
But the loss of the farmers' markets, which for the foreseeable future are not going to happen, will probably have a serious effect on our income moving forward.
I went to Turriff this week, the local town which is usually a busy hub, but it had very few people moving around.
I collected my weekly order of puff pastry and Scotch pie shells from the local bakery, which announced while I was in the shop that it was going to be closed for the next three weeks. The bakery has a normally busy coffee shop which was empty.
Other enterprises on the farm are running as usual, with the cows calving and working away while lambing is halfway through the second week.
Despite our scanner telling us we would not have a very busy start to lambing, we can barely keep up with activity in the lambing field.
Everything so far has gone quite well at this stage of the lambing, but, as always, we are waiting for the disaster day which we always seem to have during lambing - that day when nothing goes right despite going about our business the same as every other day.
We started sowing spring barley this week with ground conditions probably as near to ideal as we are ever going to see.
The only fly in the ointment is we feel like we are being sandblasted by the strong southerly winds which are also, unusually so, very cold.
Wind chill is a concern with the newborn lambs and we are trying to pick up the ewes from the field as soon as possible. The lambs so far have been a good size and lively.
We would probably have assisted more ewes than normal, but this is probably in part due to my son, Rob, having inherited a gene I possess - a lack of patience. But it has always been a difficult decision to know when to assist and when to stay back when a ewe has been lambing for a few hours.
I would like to take this opportunity to wish all readers and fellow farmers a safe passage through the coming months. Working from home has always been our lot and sometimes seclusion is not such a bad thing.
Hopefully farmers and farming will receive a better press than of late for our ability to provide fresh quality food for the nation in times of serious problems.