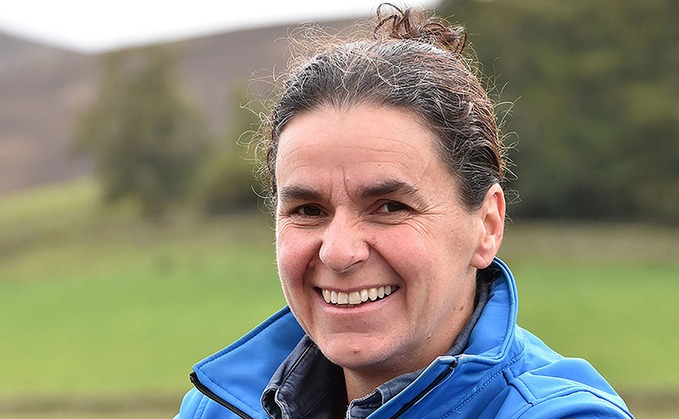 Lambing and calving are over (for better or worse), the barley is safely in the ground and growing well, grass is shooting up ready for silage in a few weeks, and stock look relaxed and content in the warmer weather. I always think it's a bit like the first day of a holiday - the stress and hassle of getting there are behind you and you still have the whole experience to look forward to.
We're off to the Lake District soon for a break, with all the kids (plus partners) joining us at some point during the week, so it may be neither quiet nor cheap, but will likely be really good fun. Then the next excitement will be the Royal Highland Show at Ingliston, and a few weeks later I'll be visiting the Royal Welsh Show for only the second time, which I'm really looking forward to.
We've been in discussions recently with both our landlady and a local rivers trust, Tweed Forum, to look at the possibility of planting areas of native woodland on some of our less productive hill ground.
There are plenty of spots which are popular with neither the sheep for grazing nor us for gathering, where a small wood could be planted with no negative effect. In fact, if we're smart about it, it could actually help a bit when trying to bring the sheep in for clipping or tupping if they were blocked from some of their favourite escape routes.
There are also the carbon sequestration benefits, which could become vital to our business in the future, and the positive effects there could be for biodiversity, nature and water management to consider. On the flip side, we would be losing some - admittedly rough - grazing, and we need to make sure there aren't any long-term consequences affecting our lease agreement or ongoing maintenance of the land.
We also have extensive peatlands and lots of native juniper bushes on our hill ground, so that all has to be taken into consideration when making the decision. I firmly believe that trees can be integrated into many farming businesses, but it's not something we should be doing without careful thought and examination of all the possible outcomes, and the right tree should always go in the right place.
I hope we can all agree on a plan soon, then it'll no doubt have to go to a lawyer to make sure it's all legally watertight and that future generations on both sides are secure in their positions. Unfortunately, my trainee solicitor daughter is unenthusiastic about agricultural law, so we're unlikely to get any advice at mates' rates.
I'll probably be spending a fair amount of the time we're in the Lake District studying other farms to see what they're doing with trees and how well they work alongside productive agriculture. Maybe we'll also explore some local pubs to further the research.